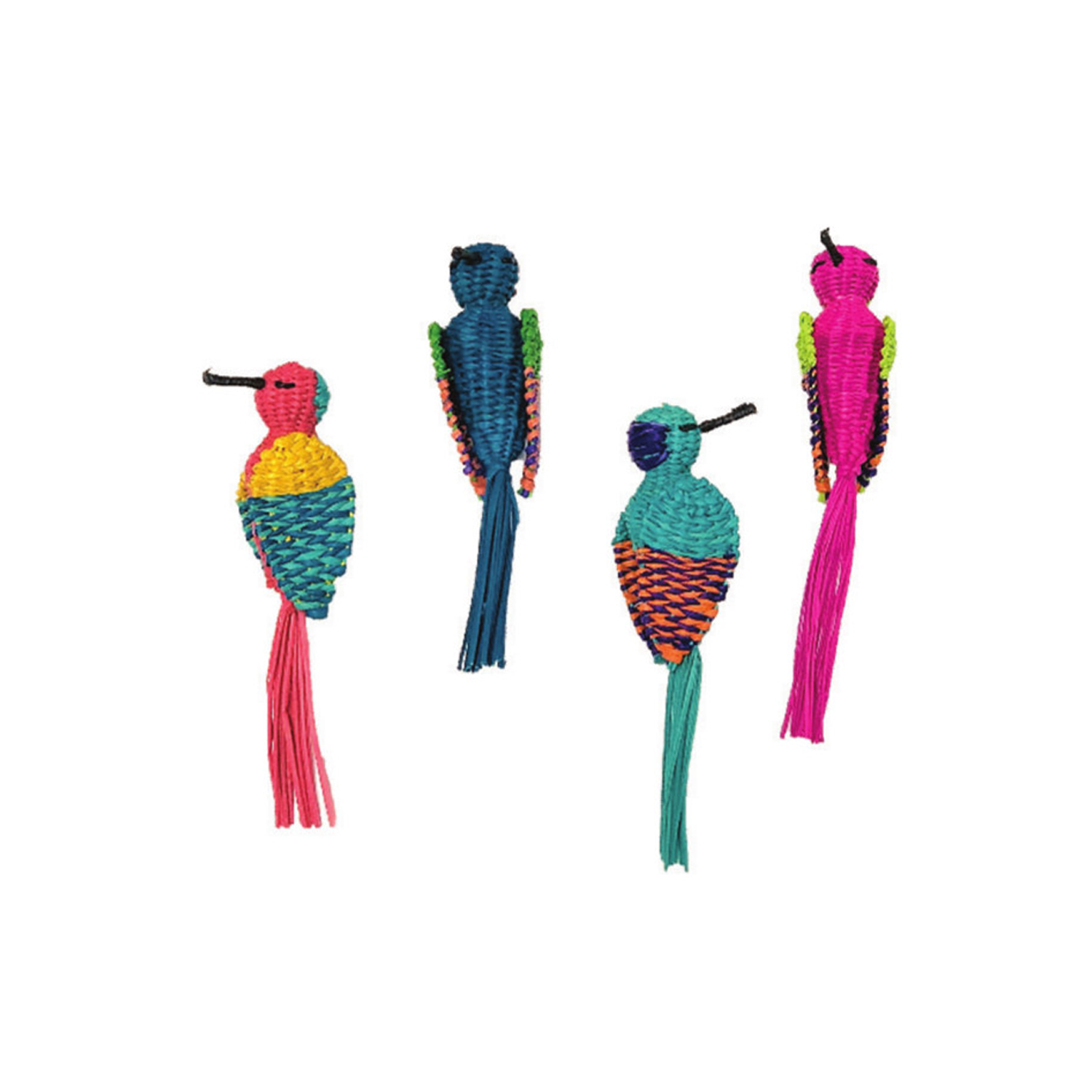 40 available for Quickship
Delivery time:
Up to 40 days
Width: 40 mm
Height: 130 mm

Material
100% jipijapa palm
Care instructions
Only use indoors. Wipe clean with a dry cloth, do not use chemical cleaners. To protect the colours, avoid exposing the product to direct sunlight over long periods.
These sweet Pichí birds come as a pin or as an ornament for your clients' homes. They are colorful, unique, and perfect for different occasions. The Pichís are available in many different colors. Should you have a preference, let us know in advance. Price per item!