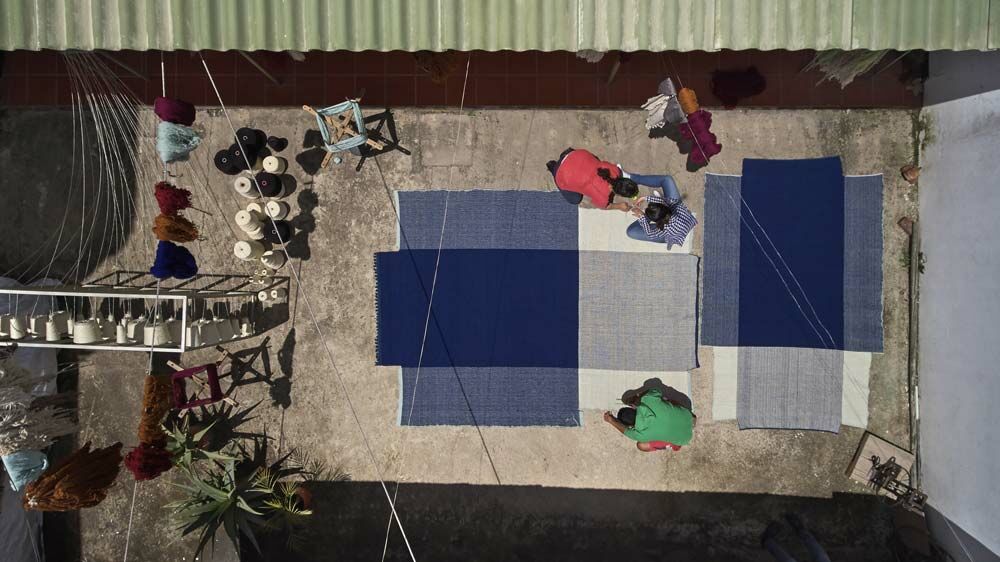 Craftsmanship
All products manufactured by ames are created in partnership with Colombian artisans. The skill, knowledge and care of the artesanos and artesanas ensures the exceptional quality of the design furniture and accessories. The small and family-run ateliers manufacture by hand with raw materials mostly sourced from the country. For example, the PVC cords for the manufacturer's furniture are made from recycled plastic. Scroll down to learn more about the traditional techniques used to create our collection.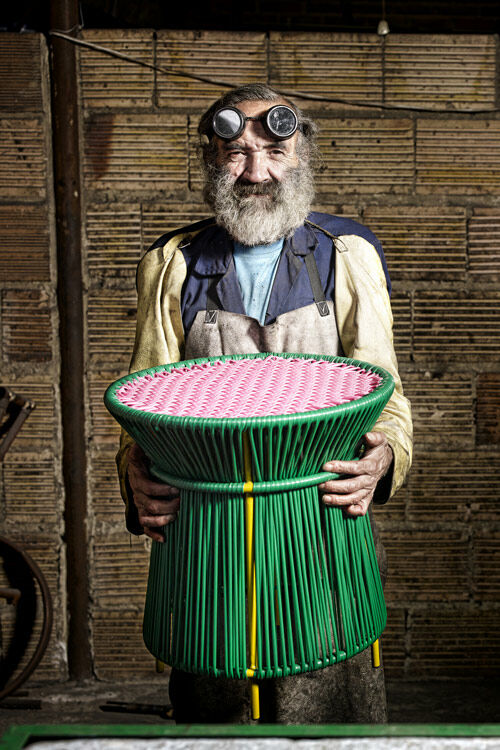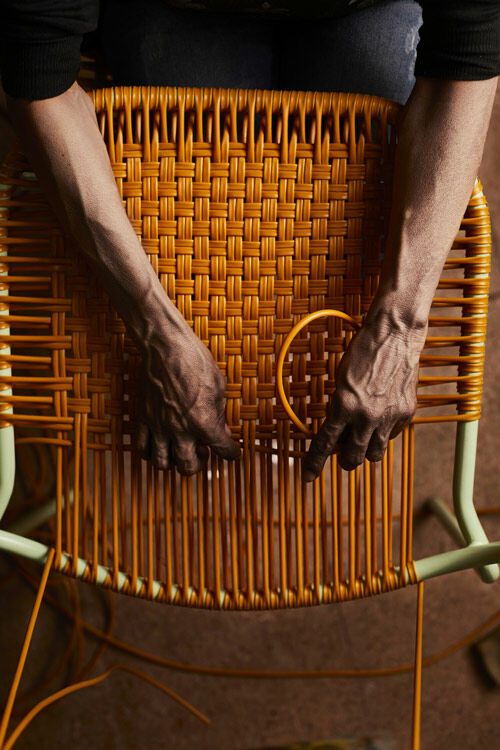 Colourful weaving
The weaving technique the Colombian artesanos and artesanas use to create our Cielo, Caribe and Cartaganes furniture pieces is called "momposino". This method is especially popular in the Santa Marta region on the Caribbean coast. The coloured strings are made from recycled PVC and are woven by hand around a fire-galvanised steel frame, creating different patterns.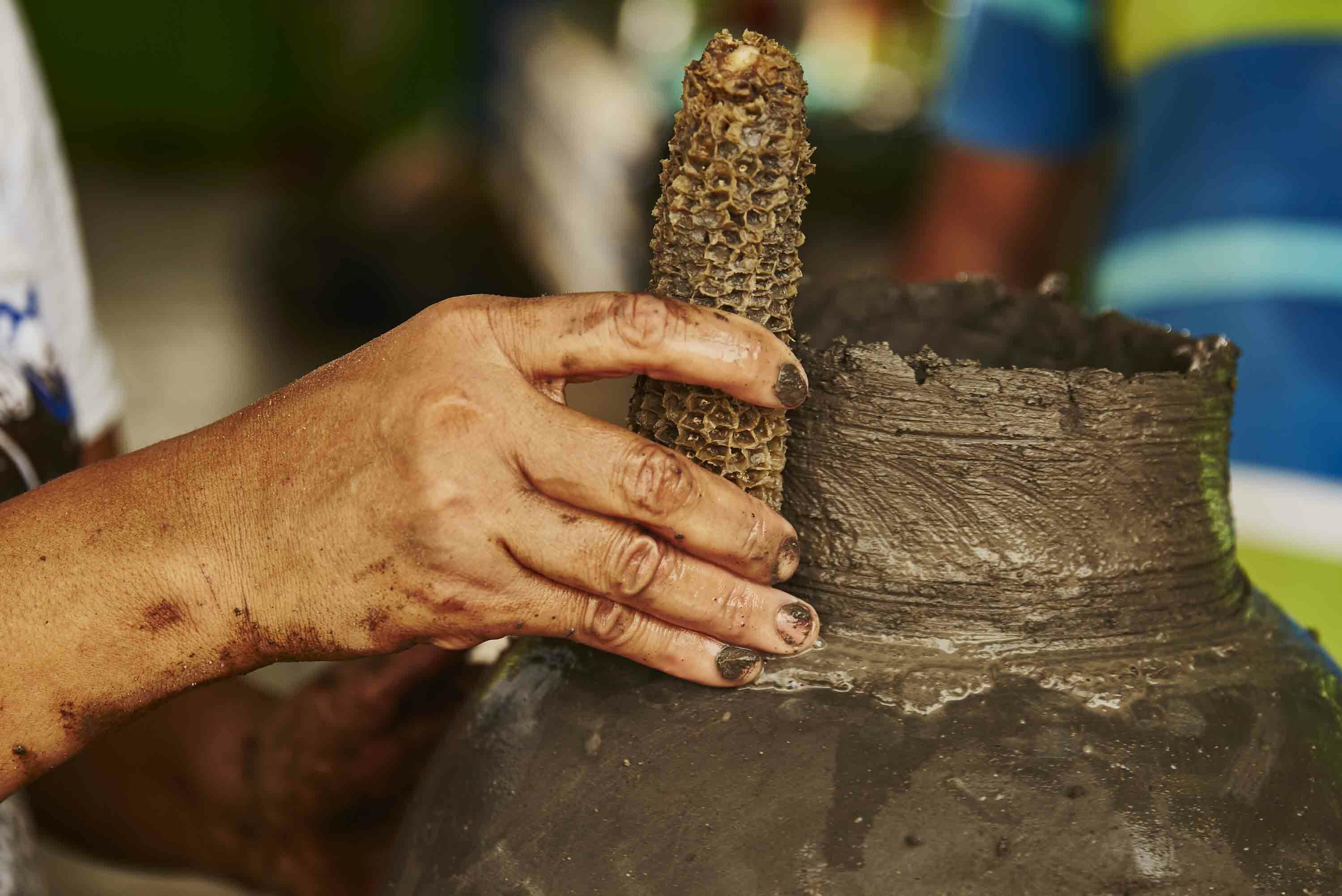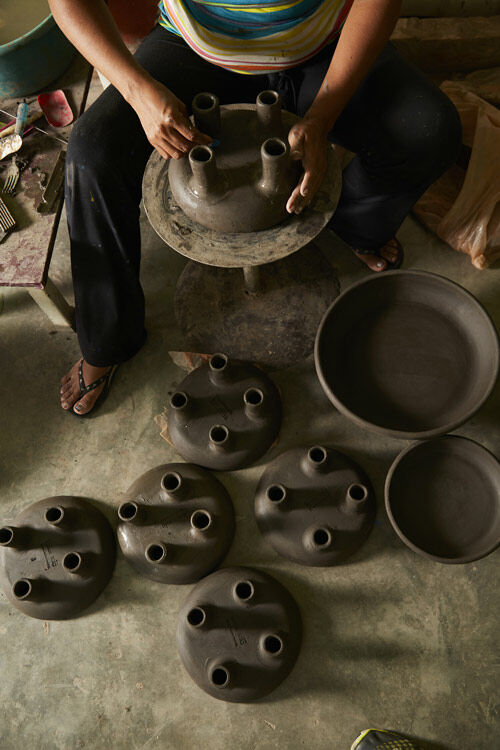 Ancient pottery crafts
Ames collaborates for the production of all ceramics with two family-owned businesses based in Tolima. This province has been a centre for pottery making and ceramic production in Colombia for more than 300 years. Their workshops employ more than 70 people, many of them are family members, with specialists for each production stage – from clay digging to kiln firing to polishing.
One of the few tools the makers use - most of the work is done by hand - are corn husks. Once water and clay have been mixed, the mixture is simply left to dry in the sun. This natural process requires stable weather conditions and air temperatures of more than 35 degrees Celsius. The dark glaze is applied to the vases before they go into a kiln that's fired by wood. As the last step, the pieces are polished with semi-precious stones to create a subtle shimmer.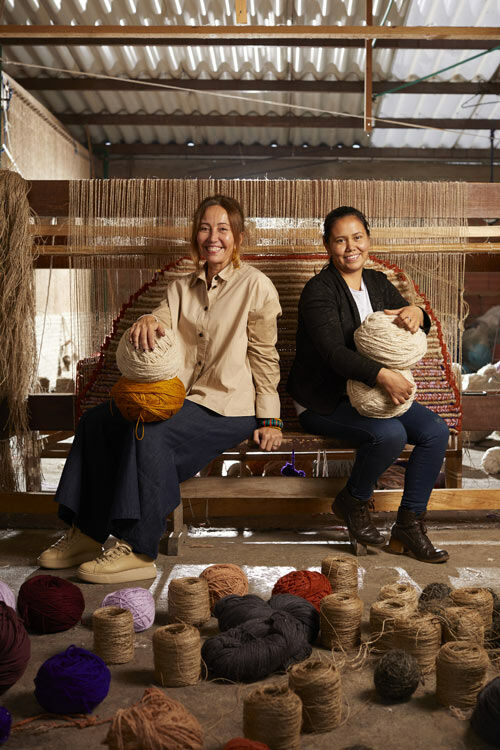 Ana María Calderón Kayser
"Every single product expresses the personality of their makers and honours a different facet of Colombia's traditional techniques."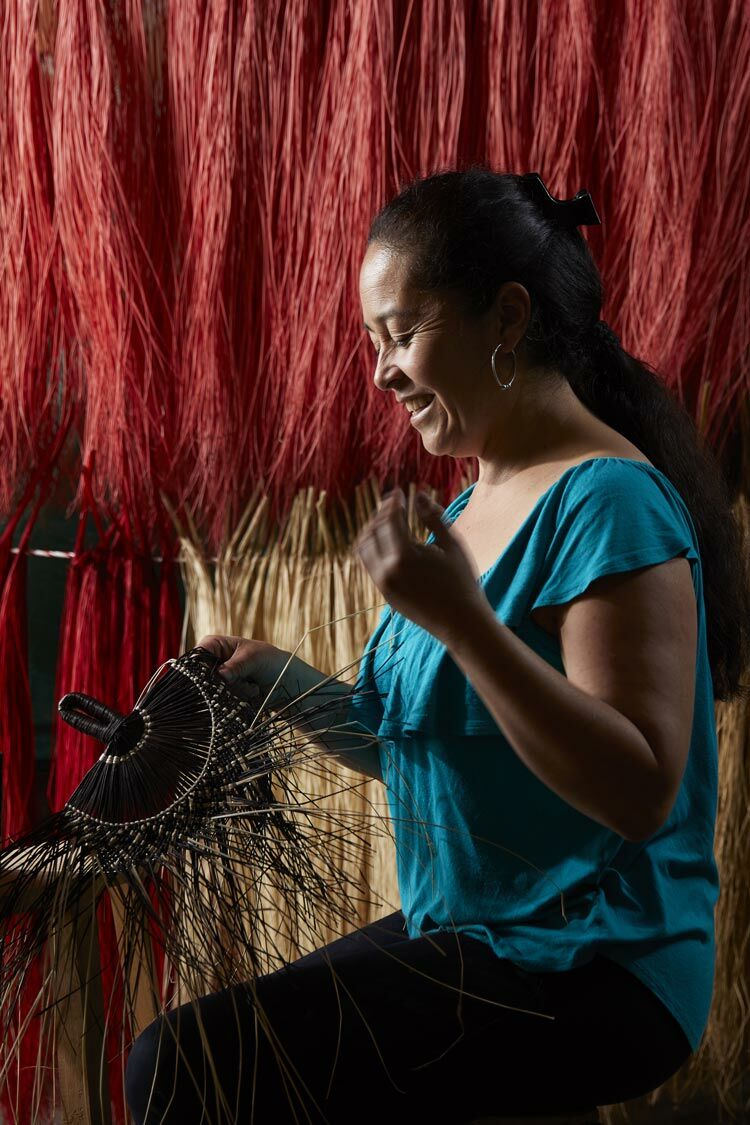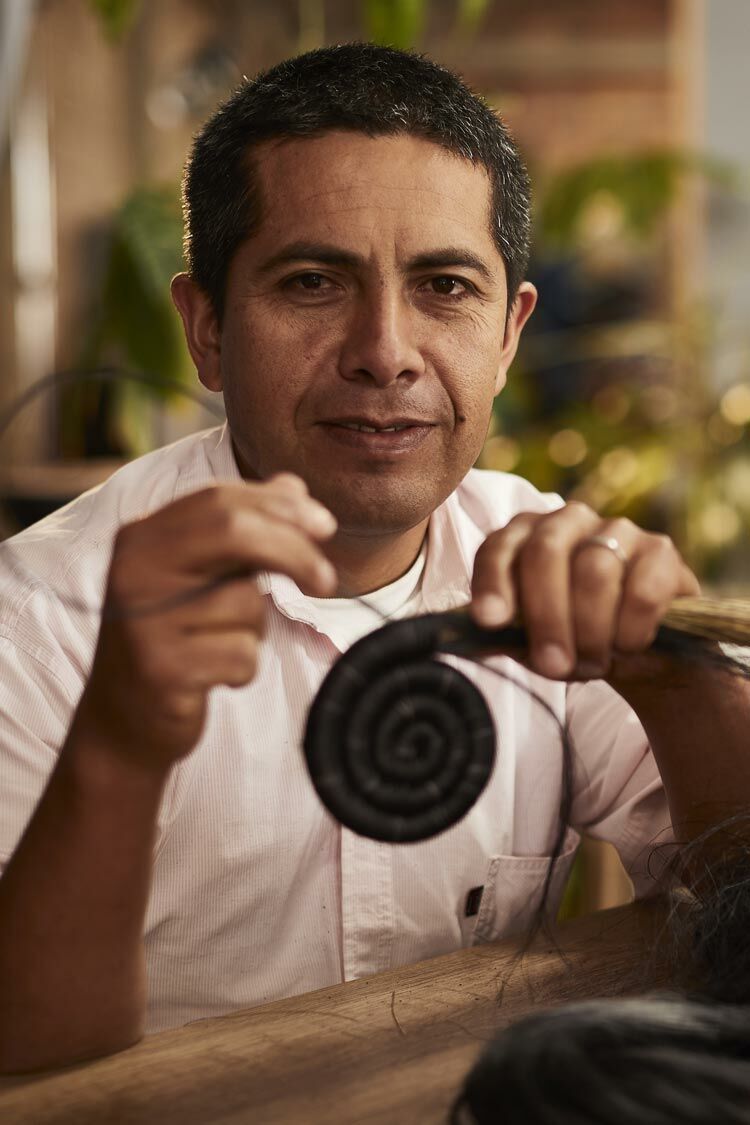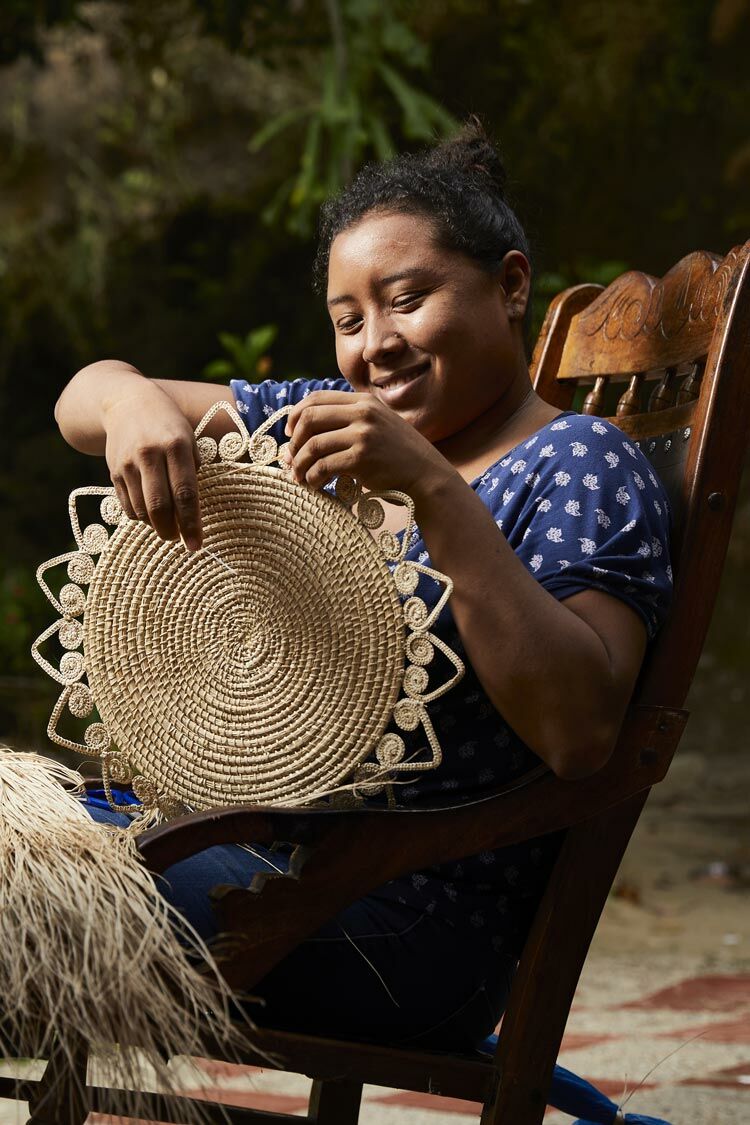 Turning leaves into objets d'art
Artisans in Colombia know many techniques of transforming the leaves and fibres of palm trees and grasses into hats, baskets and jewellery. At ames, we incorporate these traditional production methods into our collections.
The La Che baskets, for example, are made by hand in ateliers located in Boyacá, an Andes region. Our craftspeople use a technique that was originally developed by the indigenous Laches people. They work with fibres that come from dried Fique leaves, an Agave plant that grows in Colombia's tropical regions.
Already the production of the fibres is an intricate process. They are pulled out from the inner side of the Fique leaves to be washed, coloured and brushed until they are soft and very fine. Just this preparation takes two weeks. The craftswomen and men then wrap the coloured strings carefully around bundles of natural fibres which are then coiled into the baskets. Even in Colombia, this traditional handcrafting technique has become uncommon, making la che an exclusive and rare series.
For our Killar mirrors we use plant fibres from the Iraca palm. The manufacturing process involves multiple steps: Iraca fibres are obtained from the leaf stalks and are shredded, boiled, rinsed and bleached. They are then given their colouring using seeds, leaves, nuts and roots. After a drying process which takes several days, the frames are then woven by hand using tweezers, needles and tongs and the type of stitch determines the pattern. The individuality of the stitching makes these mirrors eye-catching pieces.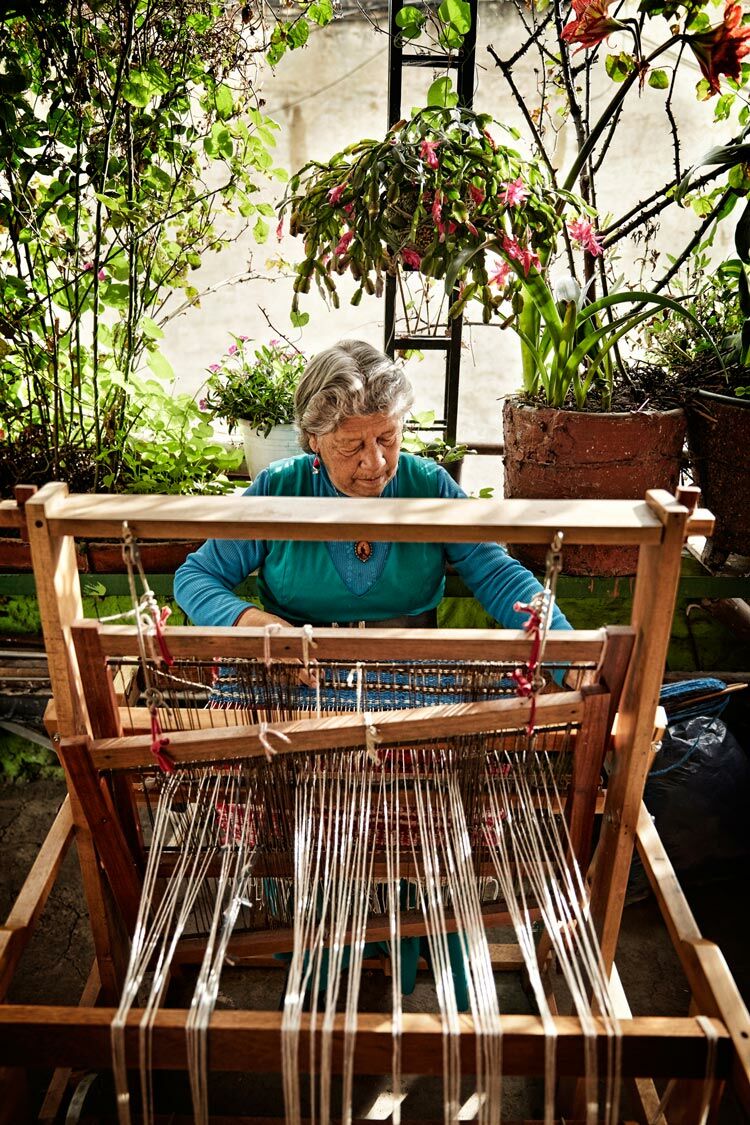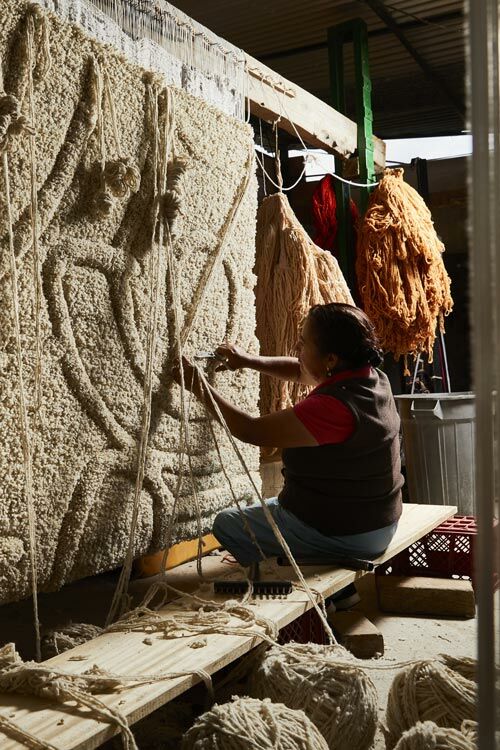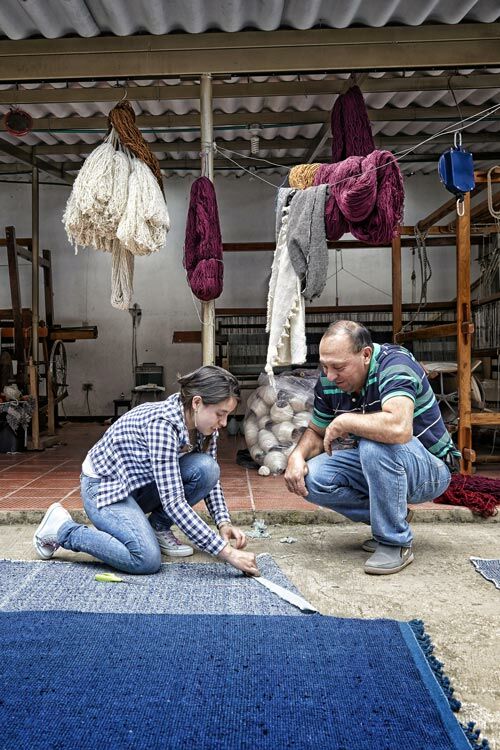 Traditional Colombian rug making
All our rugs are woven by hand on traditional looms in ateliers located in the provinces of Santander and Boyacá. The artesanos and artesanas work with natural or dyed yarns spun from virgin sheep wool, which in some rug collections are combined with metallic threads or palm fibres.
In these workshops, the craftspeople know a broad range of knotting and weaving techniques, which our designers study before they start sketching. That way, these old methods help to create modern rugs that show this ancient knowledge in a new context.
As a result of this elaborate manufacturing process, it takes around 20 days to complete one large rug.
Connect with us on Instagram