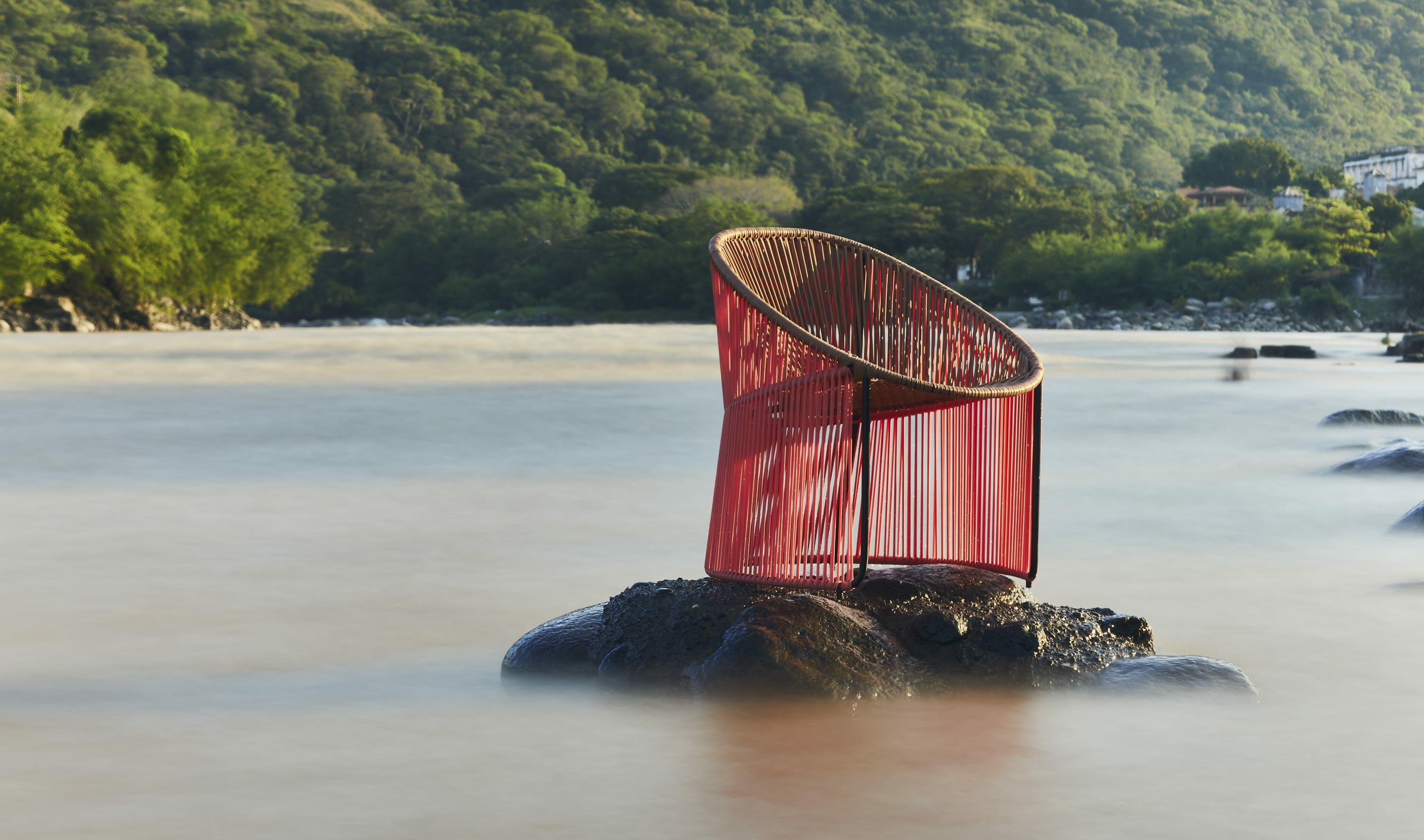 Our Story
Incredible nature, a rich cultural heritage and generous people: ames was born out of a deep love for Colombia. By introducing contemporary designers to the country's traditional crafts known by the local artisans, we create vibrant furniture and lifestyle collections that liven up modern spaces.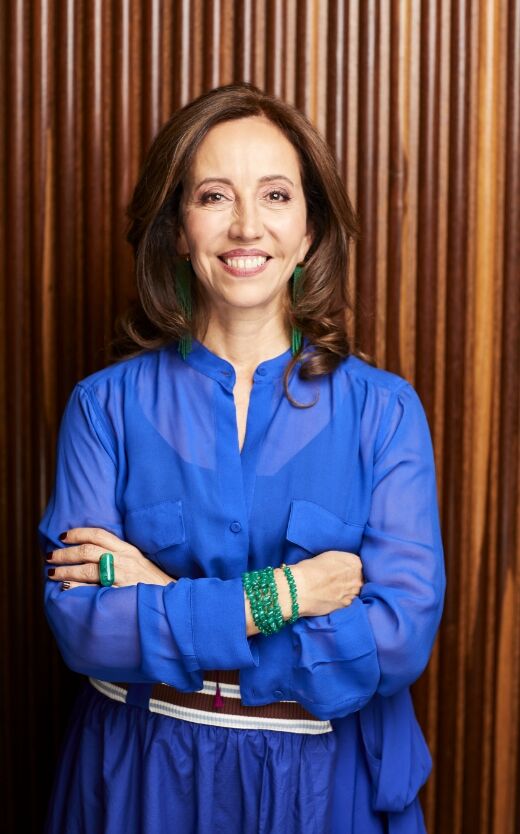 Ana María Calderón Kayser
"All our collections are made by hand in family-owned workshops where the craftspeople know centuries-old manufacturing techniques."
Colombian crafts meet modern designers
Our collaborators include Sebastian Herkner, Cristina Celestino, Mae Engelgeer and Pauline Deltour, who translate Colombia's beautiful landscapes, colours and textures into vibrant collections for your home.
All ames products are developed and made in true partnership with local artesanos and artesanas, the Colombian craftspeople – their skills, care and knowledge ensure that every ames product is finished to exceptional quality. As we manufacture in small, family-owned ateliers, we also work with our partners to minimise our environmental impact.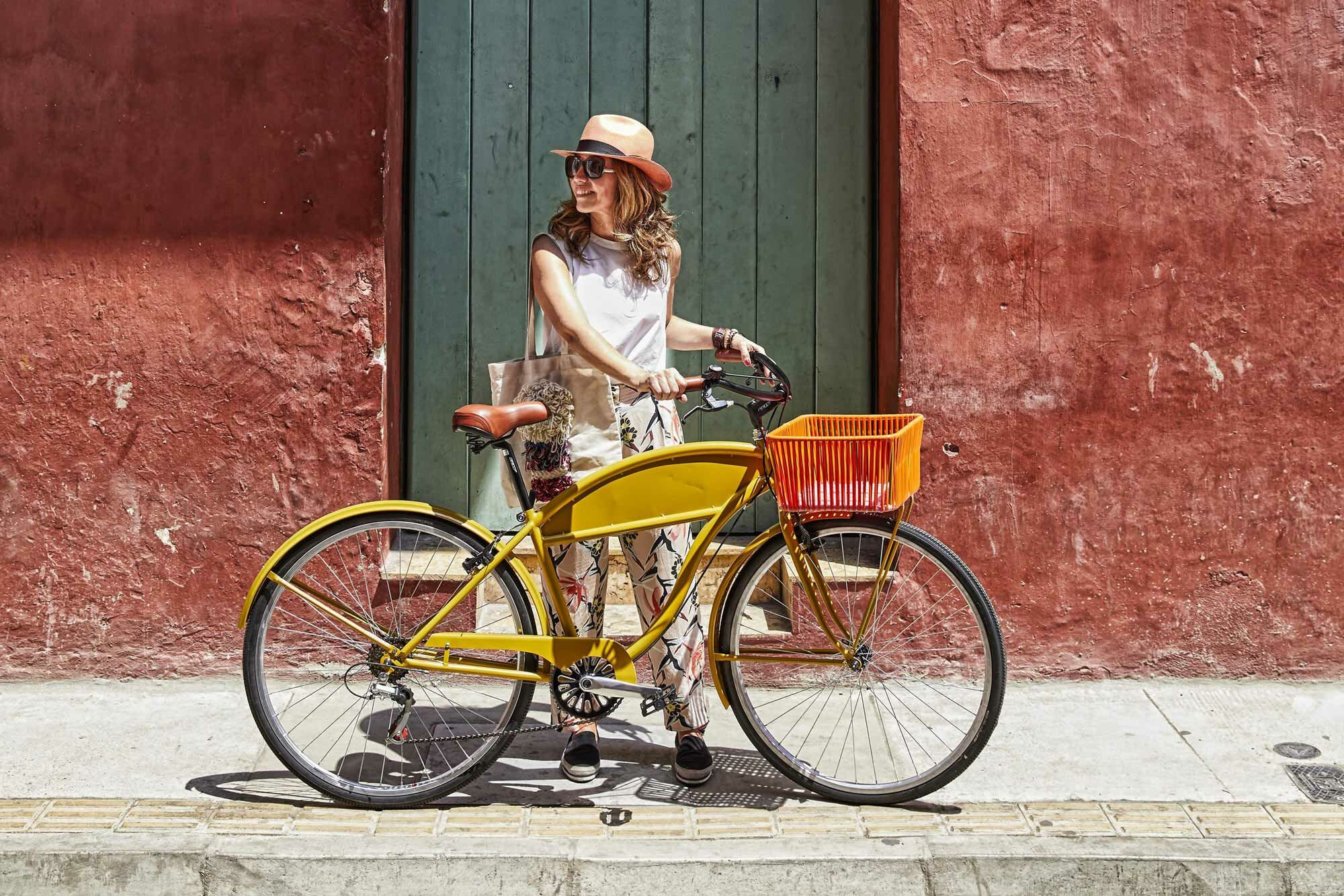 For decades, Ana María, who was born in Colombia, has been a passionate collector of objects made using traditional crafts. As a teenager, she discovered her curiosity to learn more about how form and function can find together in beautiful furniture pieces when she lived for one year with a family that owned a furniture factory in Germany.
In 2001, she moved permanently to Germany and, five years later, launched ames together with her husband in Koblenz. From the beginning, her mission was to create products that spread Colombian joie de vivre around the world. Today, Ana María leads ames as CEO and also oversees all collaborations with our designers as creative director.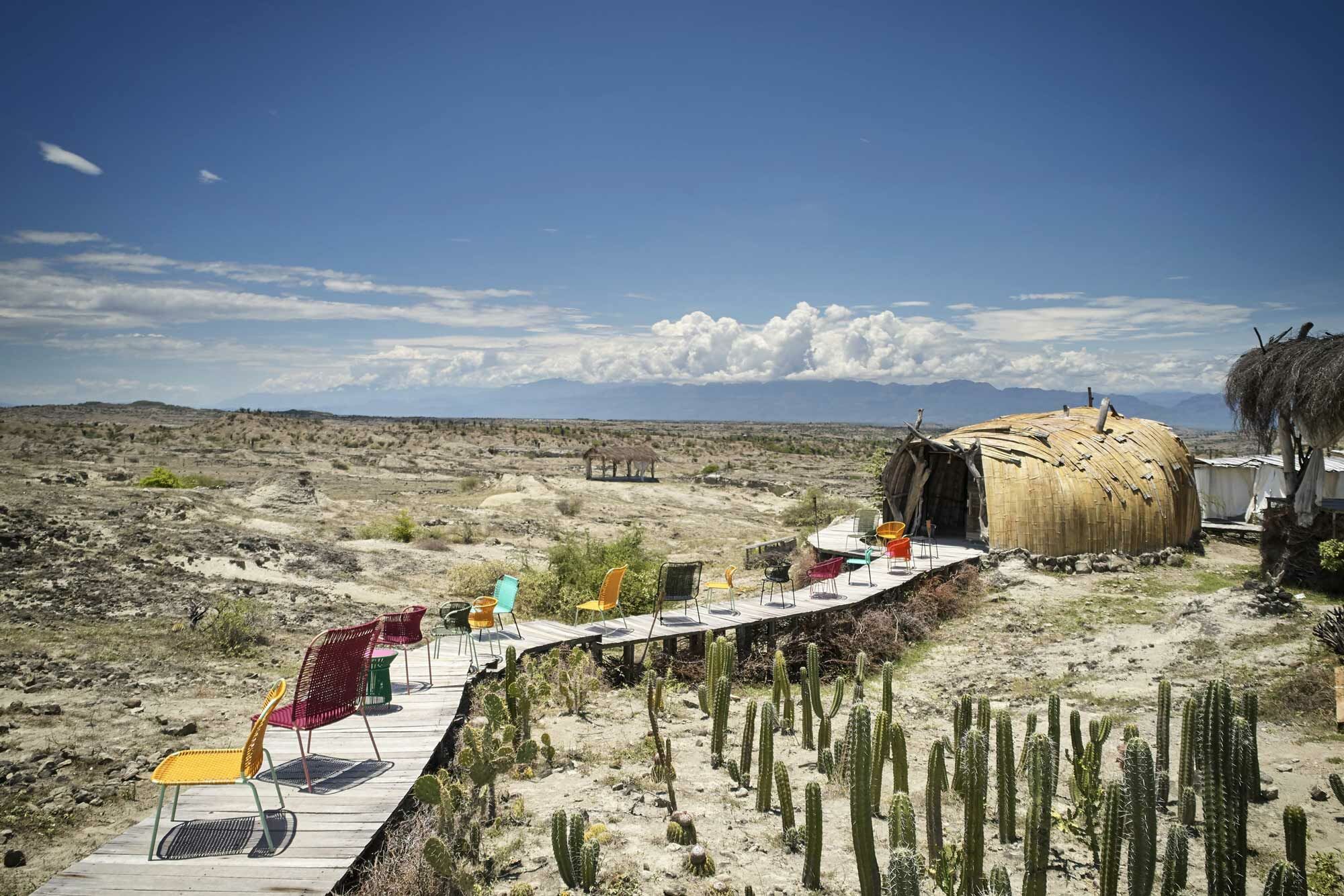 Seeing Colombia in its beauty — by staying faithful to this vision, ames has developed a unique collection of furniture and home decor manufactured in Colombia.
Our collections come to life through a creative process that stretches over several months and involves an intense dialogue between Ana Maria, the designer and the production teams in Colombia.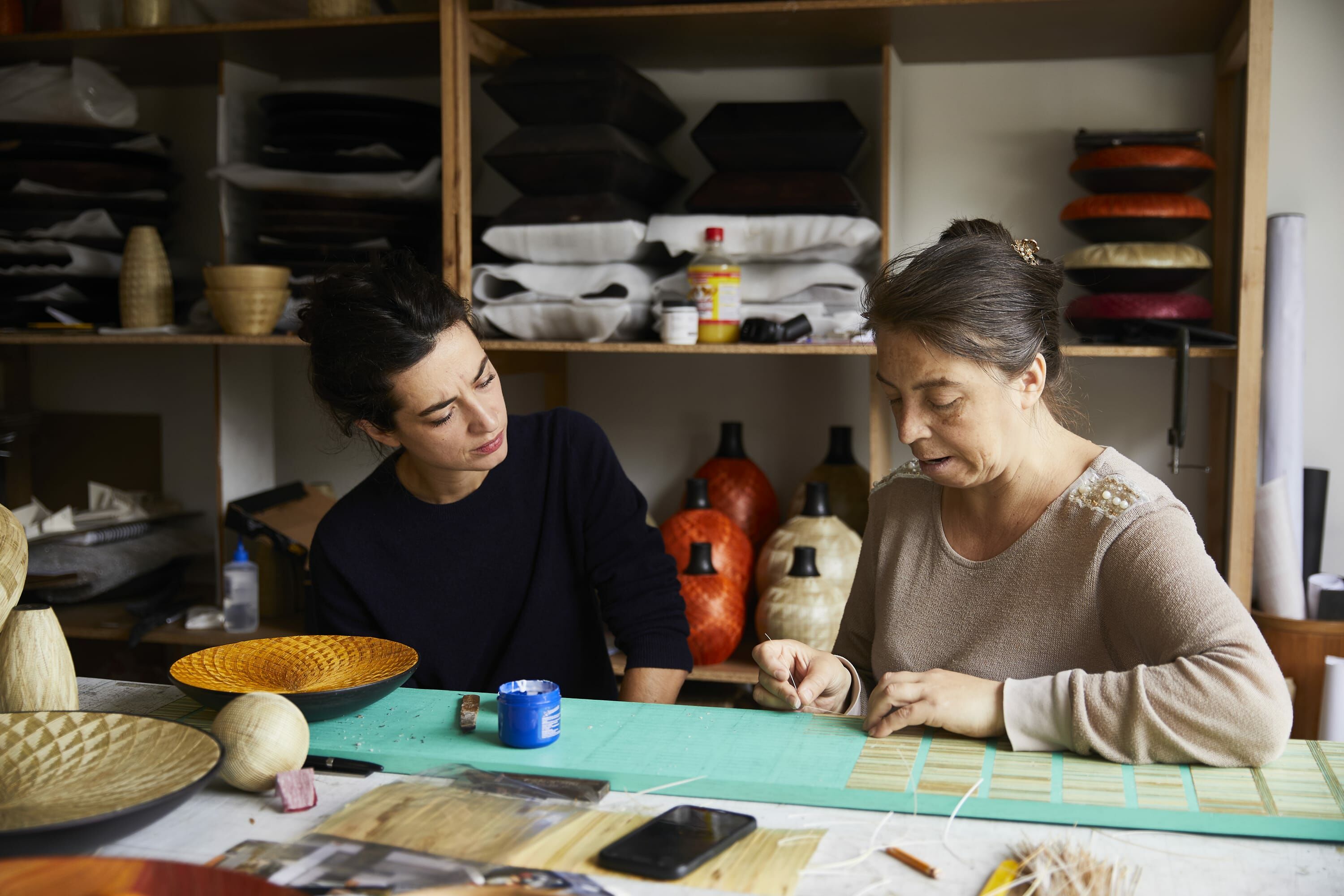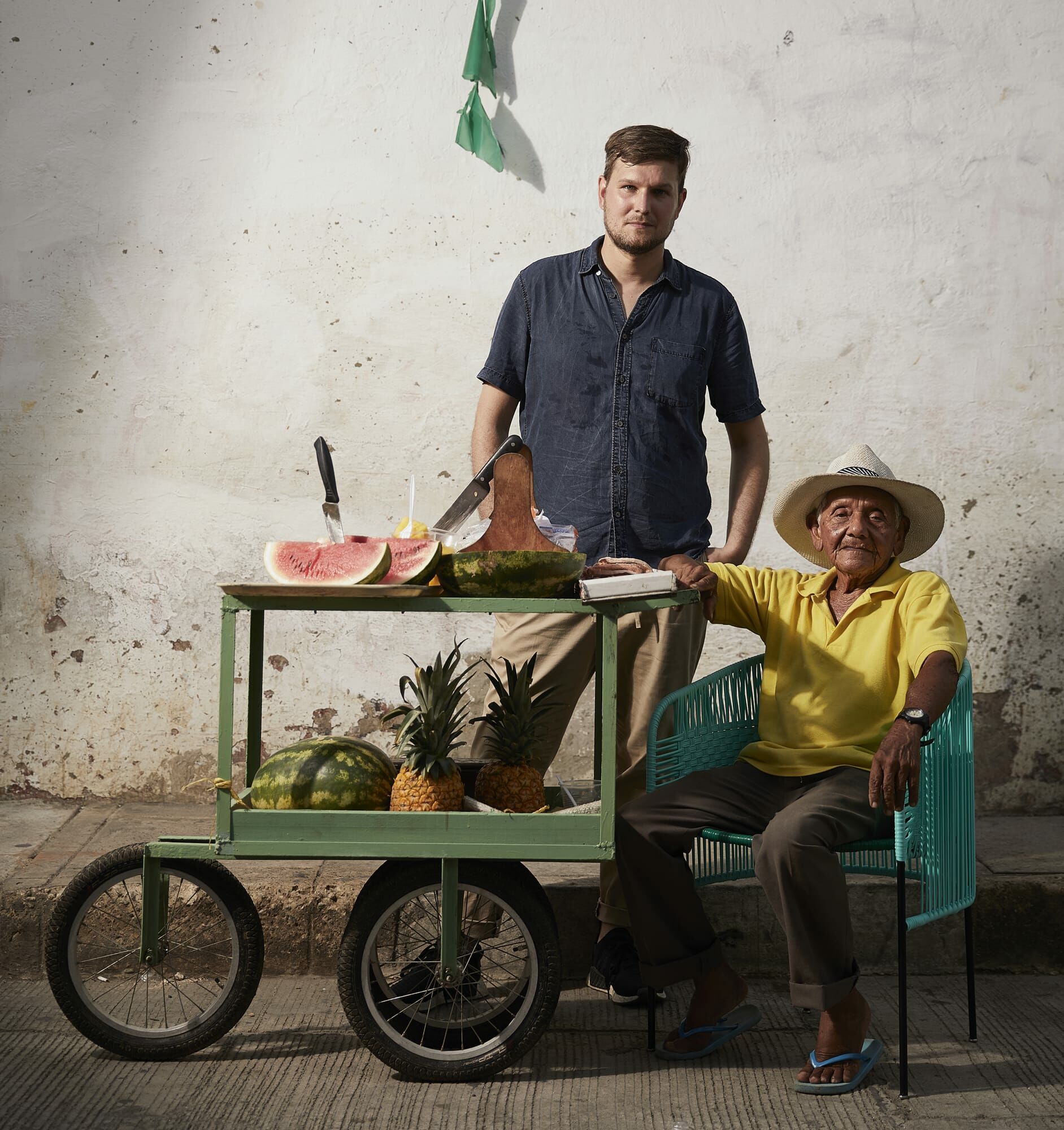 "I see my role as a mediator between worlds, connecting my creative partners and our customers with Colombia's most talented makers", she says. The ames founder introduced designers Sebastian Herkner and Pauline Deltour to materials and crafts previously unknown to them by taking them to Colombia to meet the artisans in person.
"Colombia's character is defined by its difference in altitude. There are no seasons, but the country has snowy mountains, rainforest, coastal areas and deserts", explains Ana María Calderón Kayser. This diversity influences what materials and techniques are chosen for a product. "Whether we use fique fibres, iraca palm leaves or werregue grass for a product depends on what raw materials are available. Sometimes we have to wait years before we a material becomes available", says Ana María Calderón Kayser.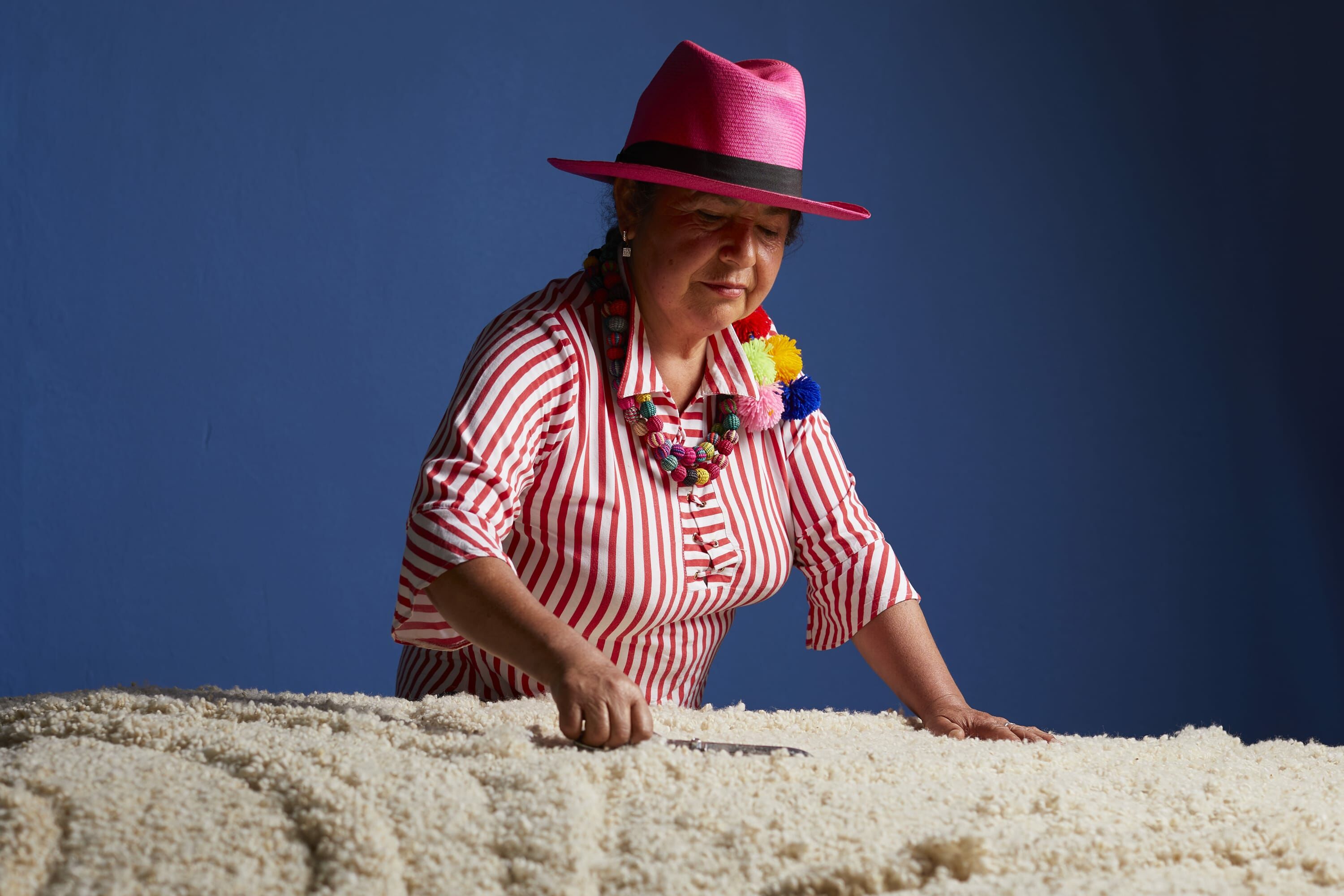 Our commitment to sustainability
From sourcing the raw materials to making the final products, throughout the entire production chain ames only works with small manufacturers and family businesses.
This is our contribution to keeping the knowledge of the artesanos alive and enabling investment into necessary equipment and logistics infrastructure. "Colombia's crafts are based on the traditional knowledge of the master artesanos", says Ana Maria. "Thanks to the success of ames, young people in Colombia again show an interest in their grandmother's knowledge and begin to work in the workshops."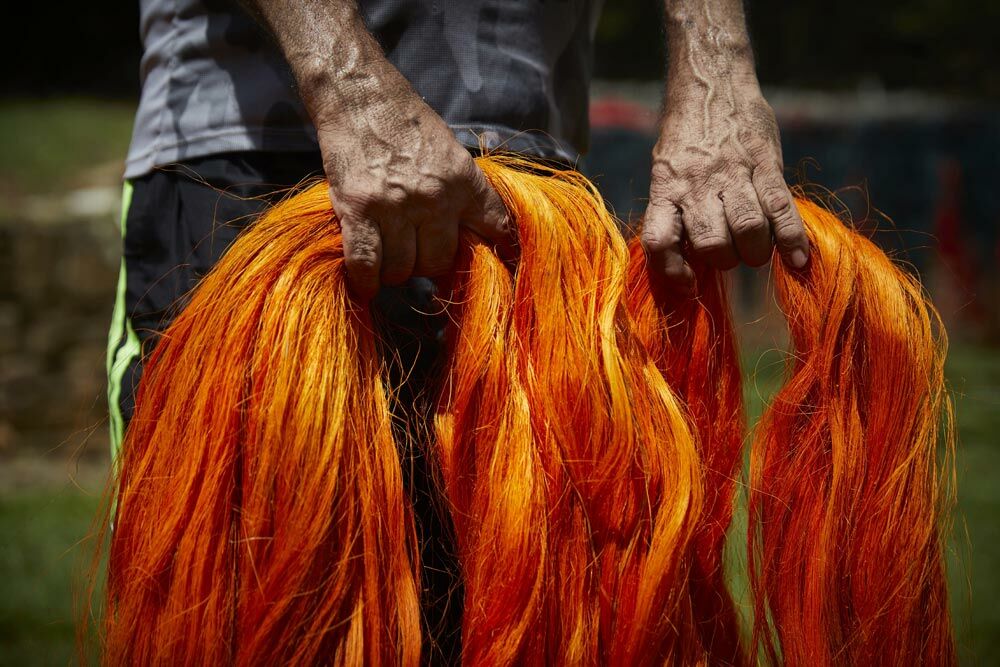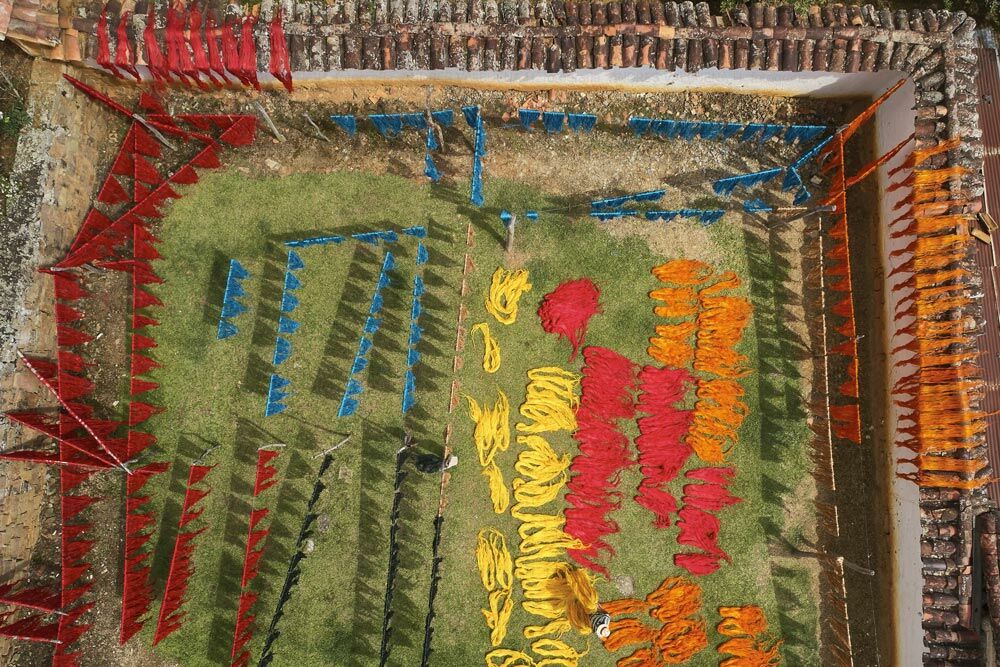 Together with the designers and manufacturers, we have established wide-ranging standards to make our production methods as environmentally friendly as possible. Most of our raw materials are sourced domestically. The PVC strings for our furniture are made from recycled plastic and we use natural pigments or dyes with low impact on the environment for our textiles.
Old traditions help build new perspectives
Ames is proud that our collections help keep old traditions alive while also creating jobs with fair wages in Colombia. Many young people from provinces with political conflicts or high unemployment have moved to Bogotà. We can offer some of them the chance to build a foundation for a better life by teaching them the art of weaving in the traditional Mamposino style.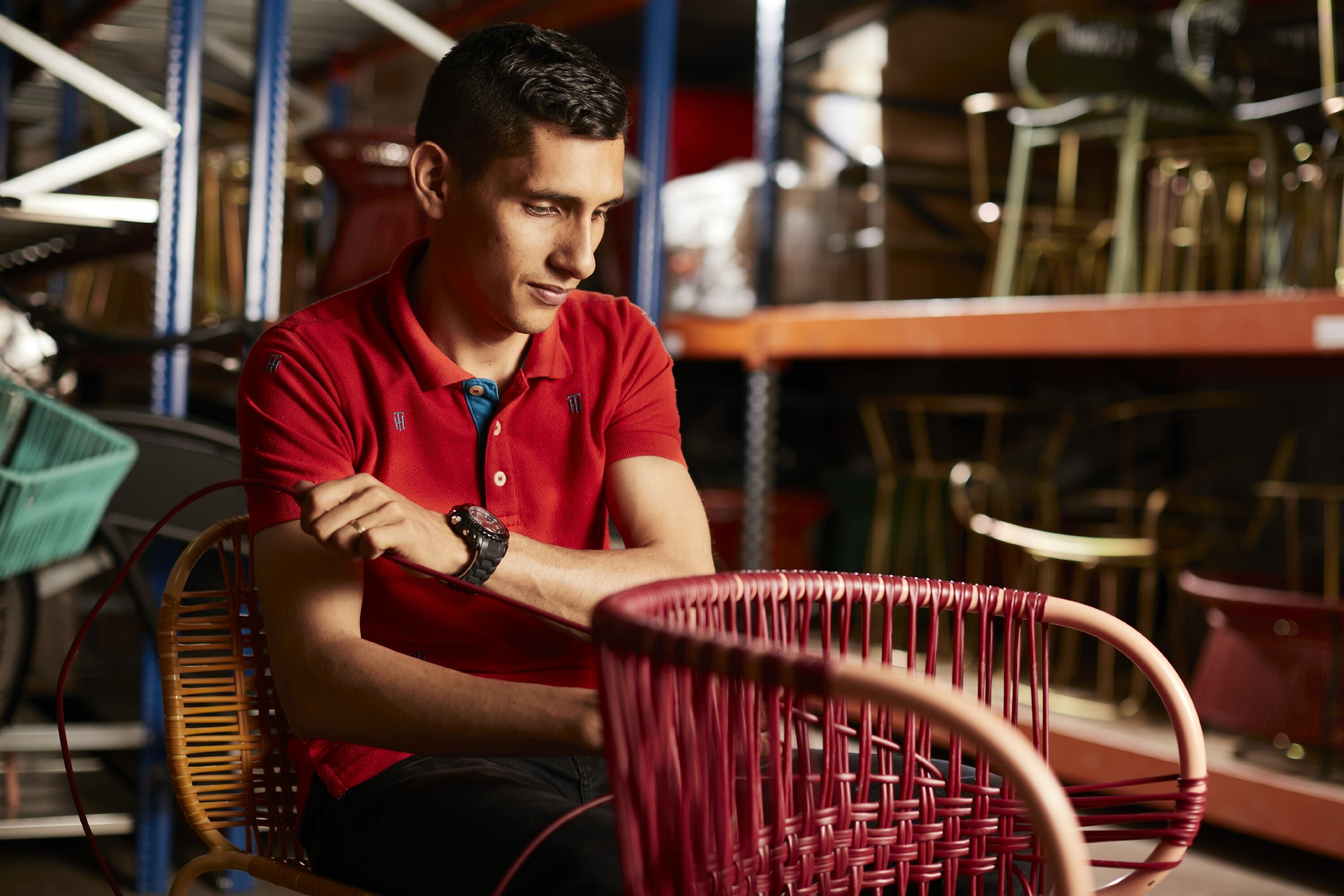 In Bogotá, the increased demand for our furniture has enabled us to offer short apprenticeships in our workshops where the colourful PVC-webbing of our furniture is woven. Children learn the basics of this technique, which is called Momposino, often in school. Our master artesanos teach the young adults taking part in the program how to create more refined patterns and perfect their finishes.
After a few months of training, they can then take on more work as weavers and earn a decent living by producing furniture. The most talented apprentices then set up their own ateliers – and ames takes them on as suppliers as the interest in our products continues to grow.
Connect with us on Instagram