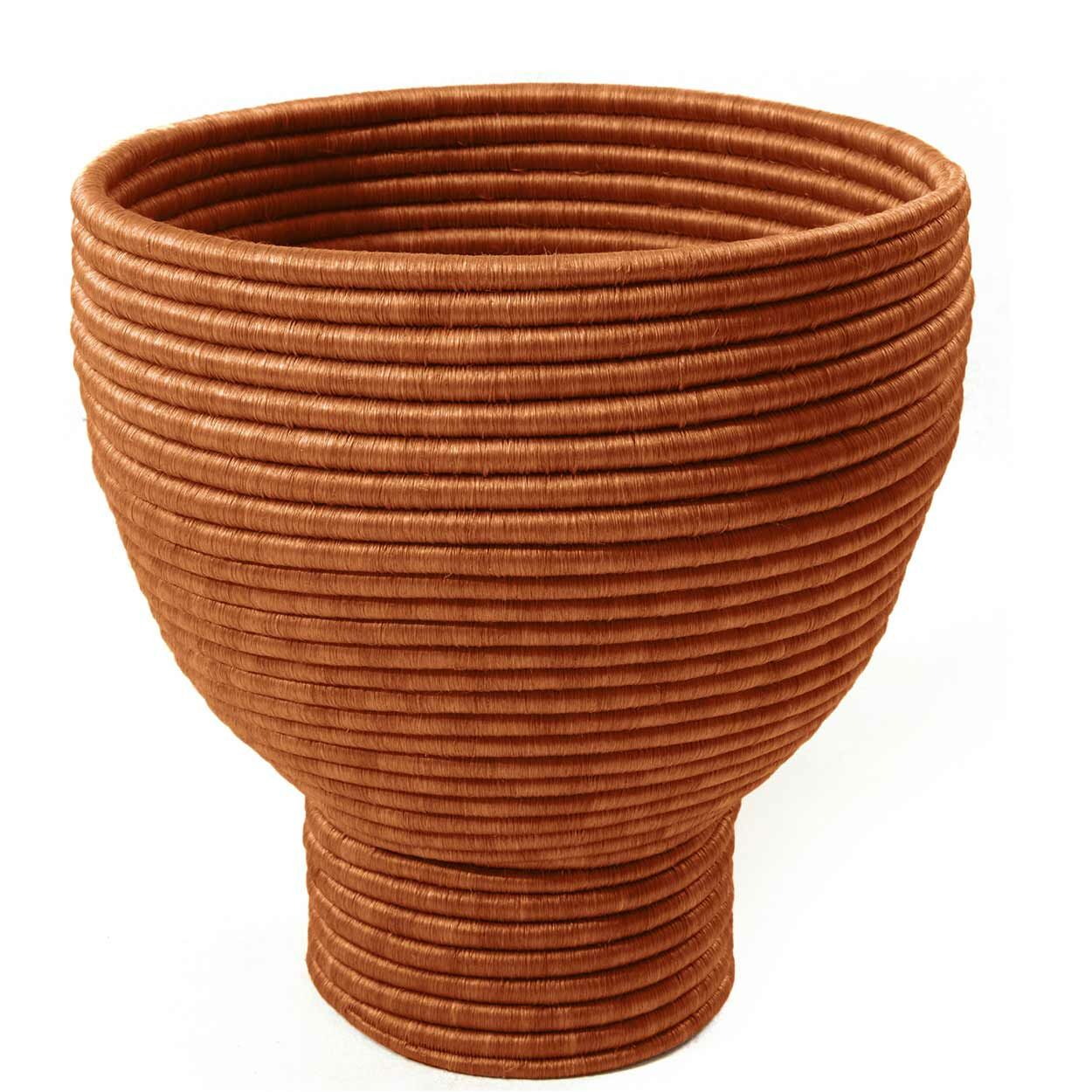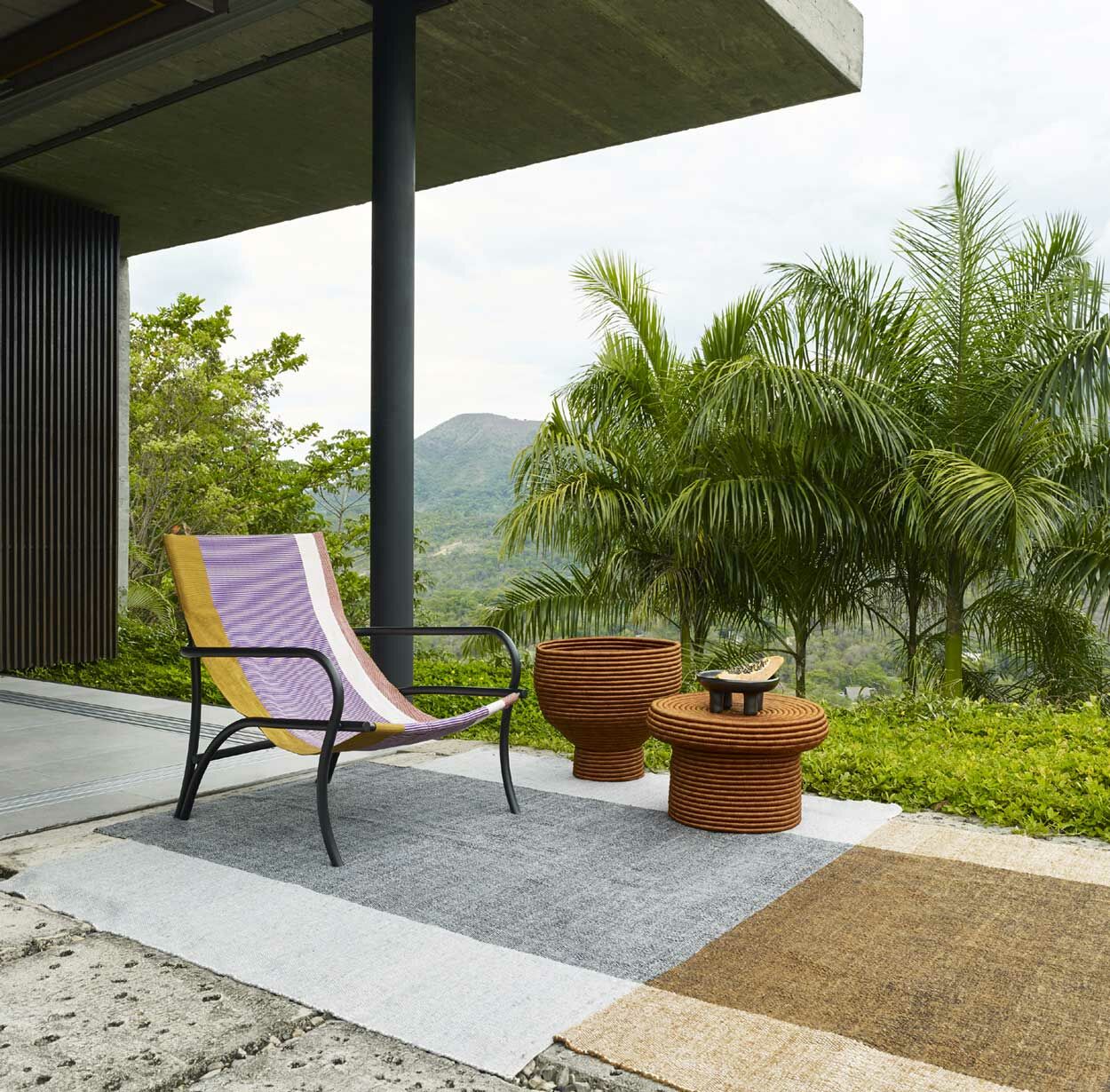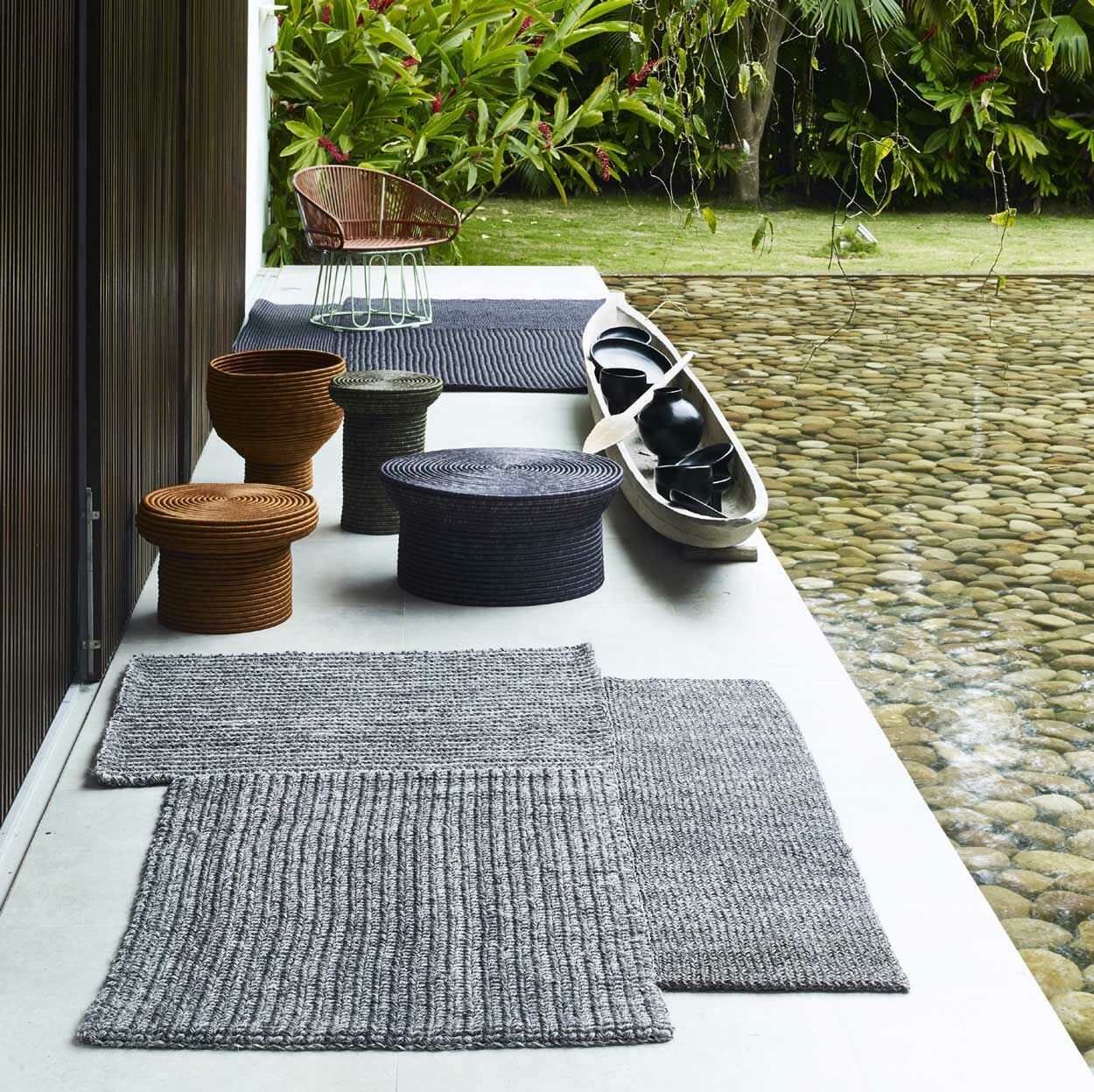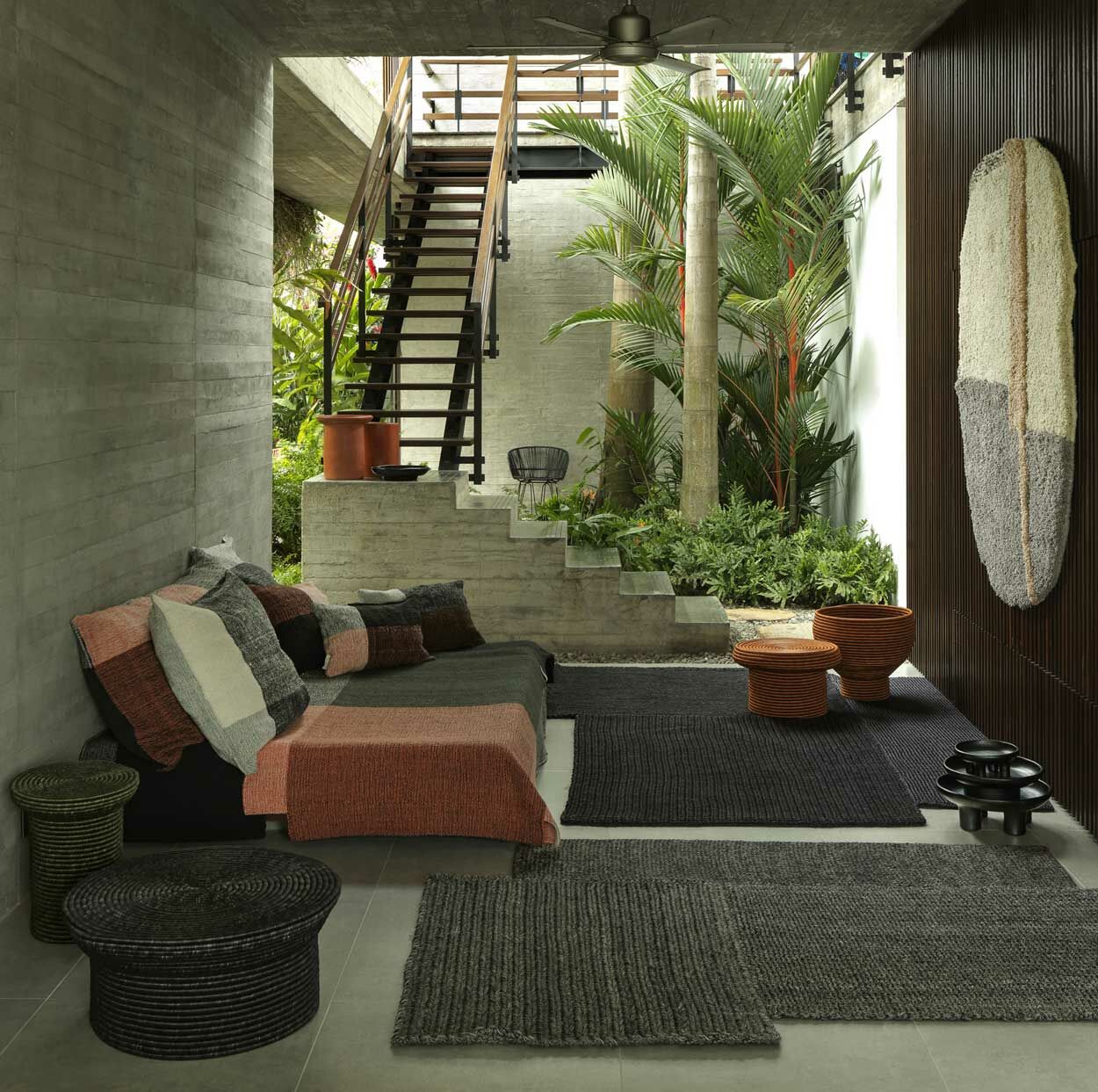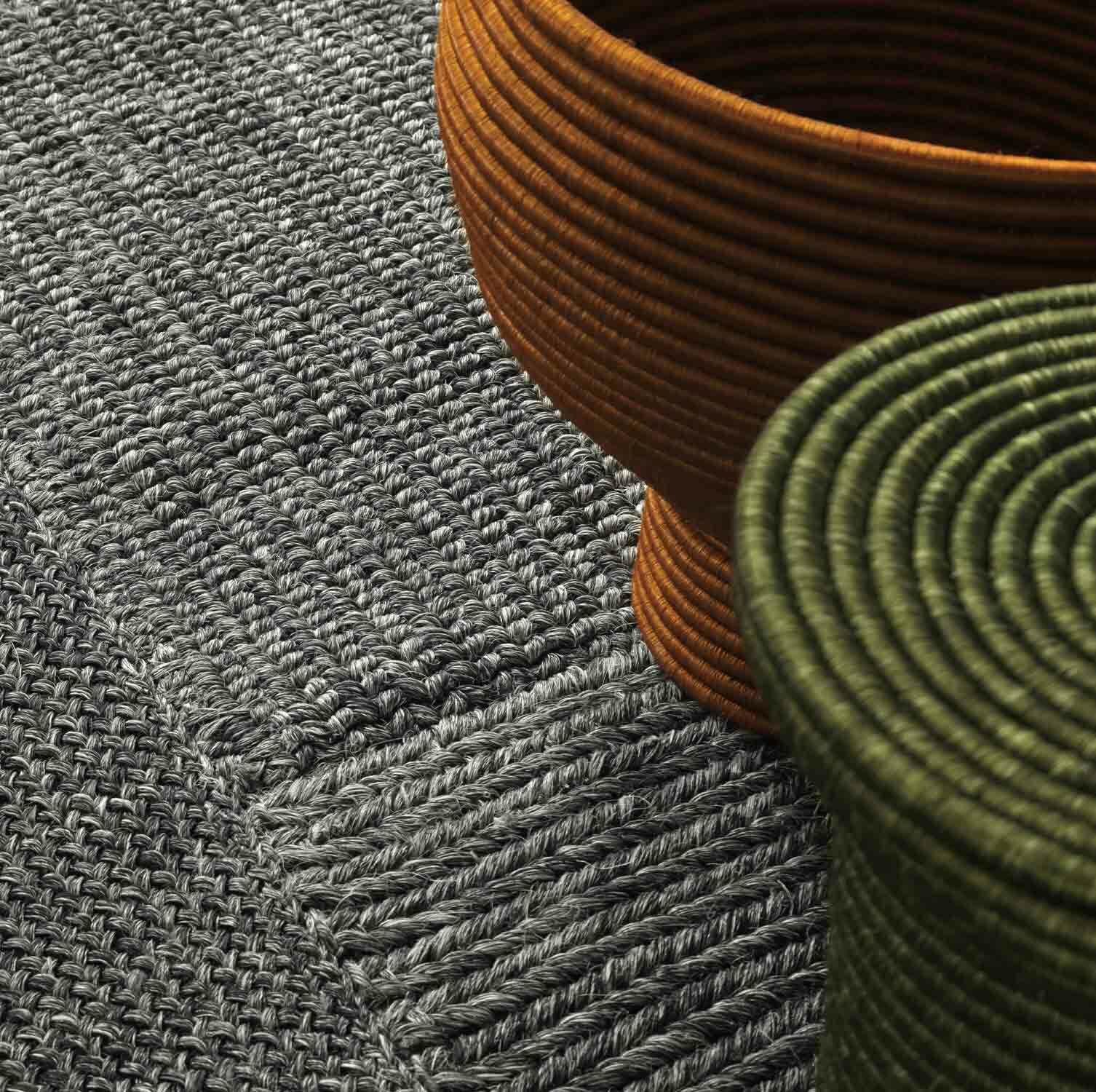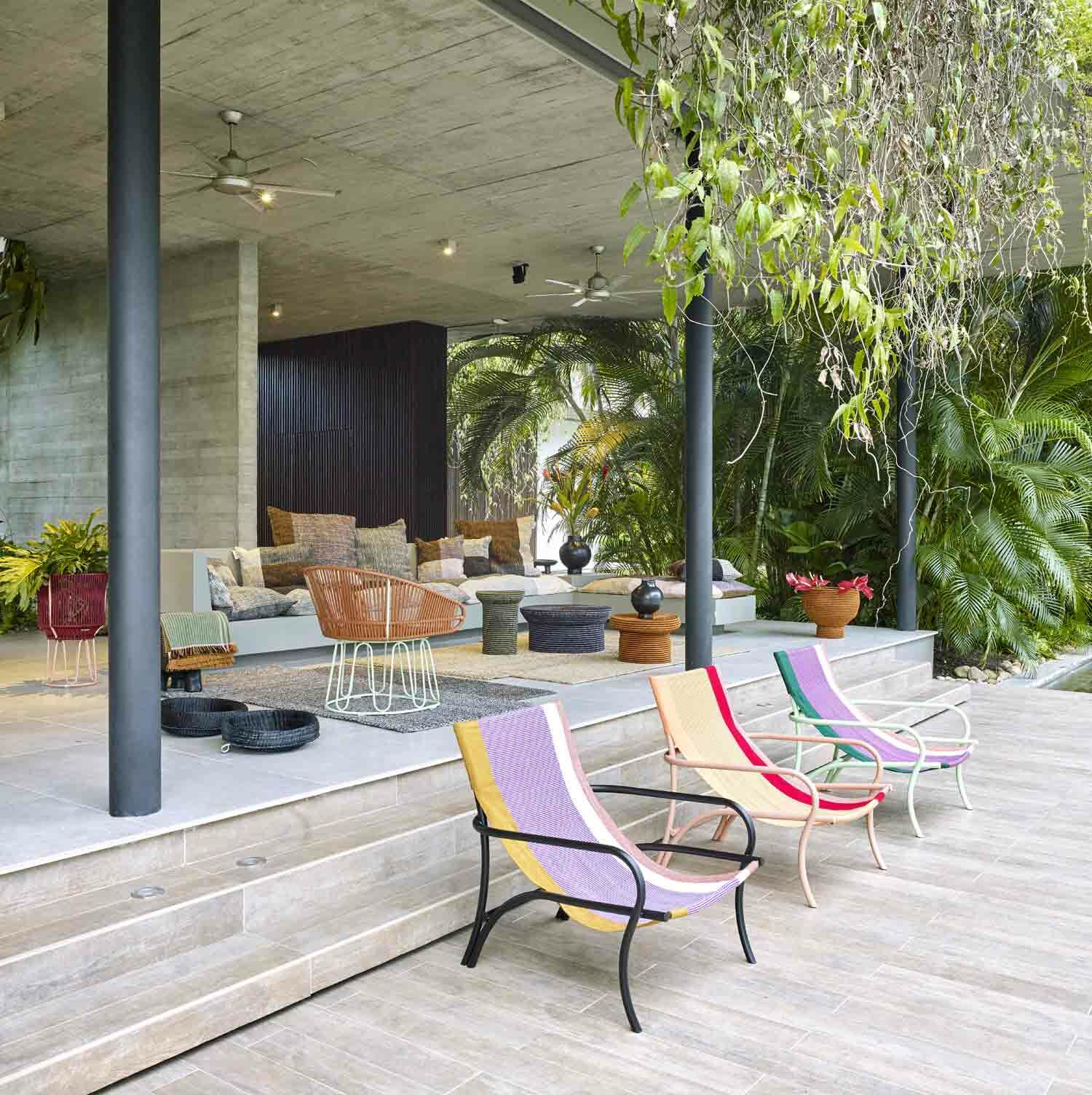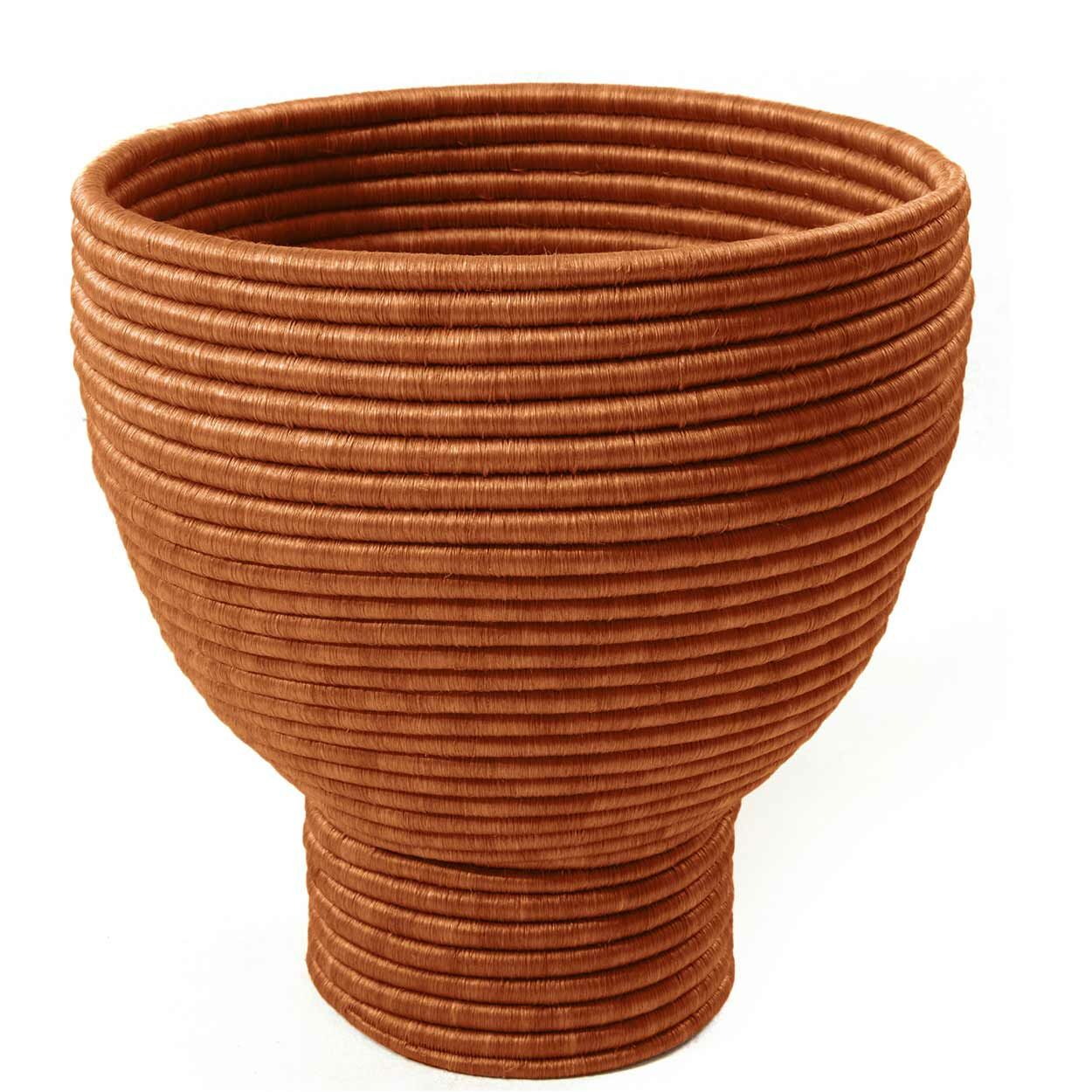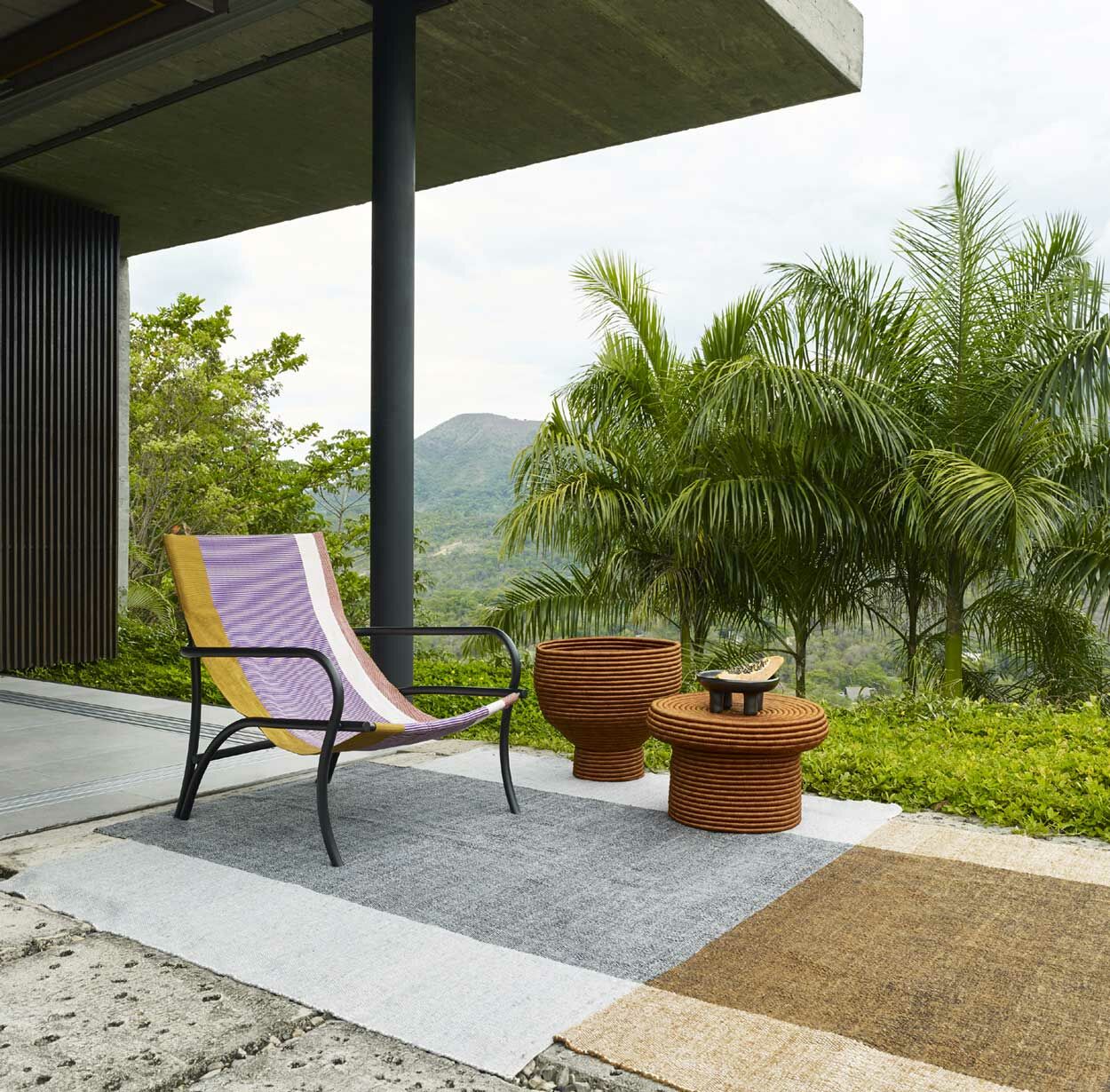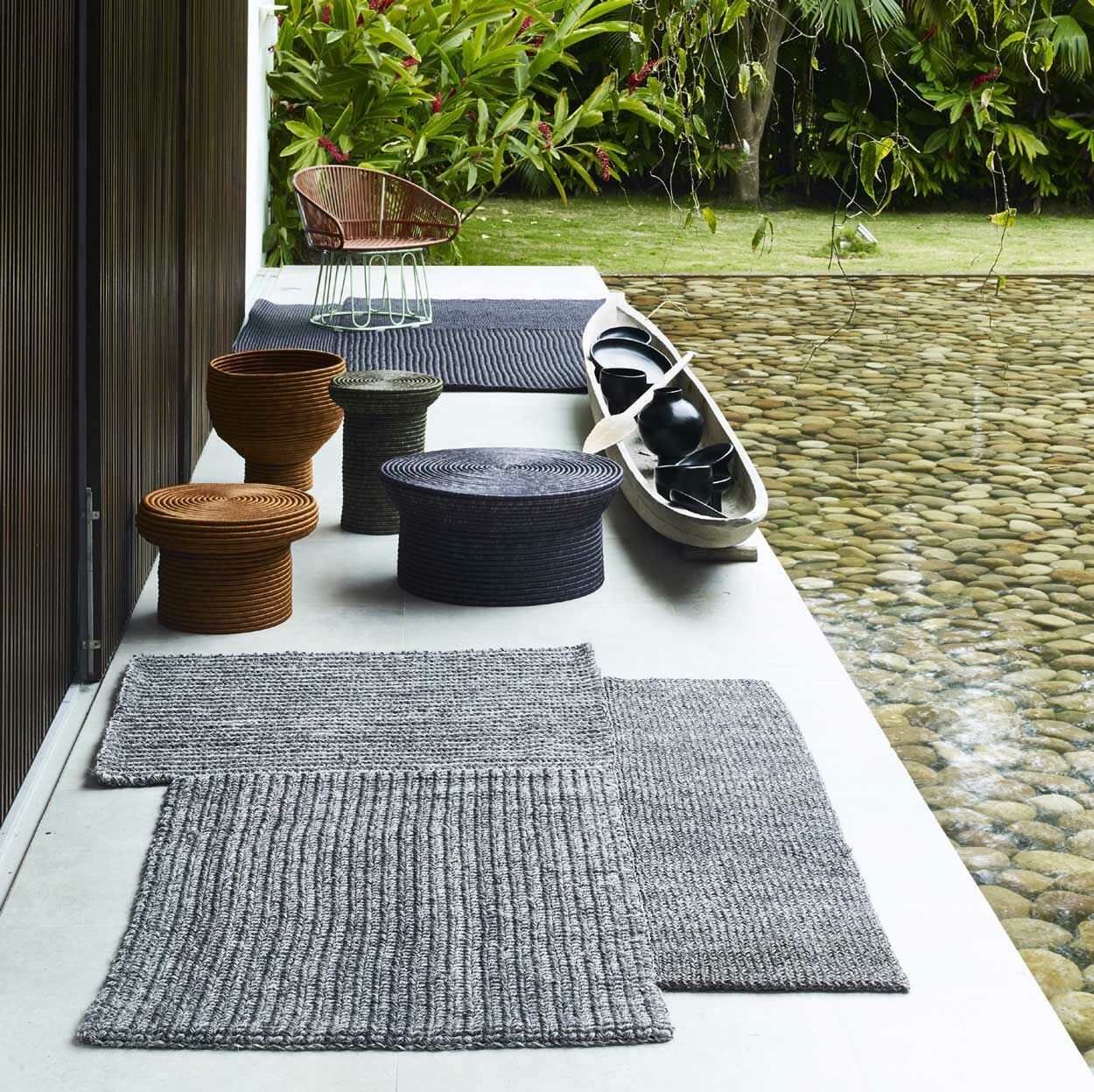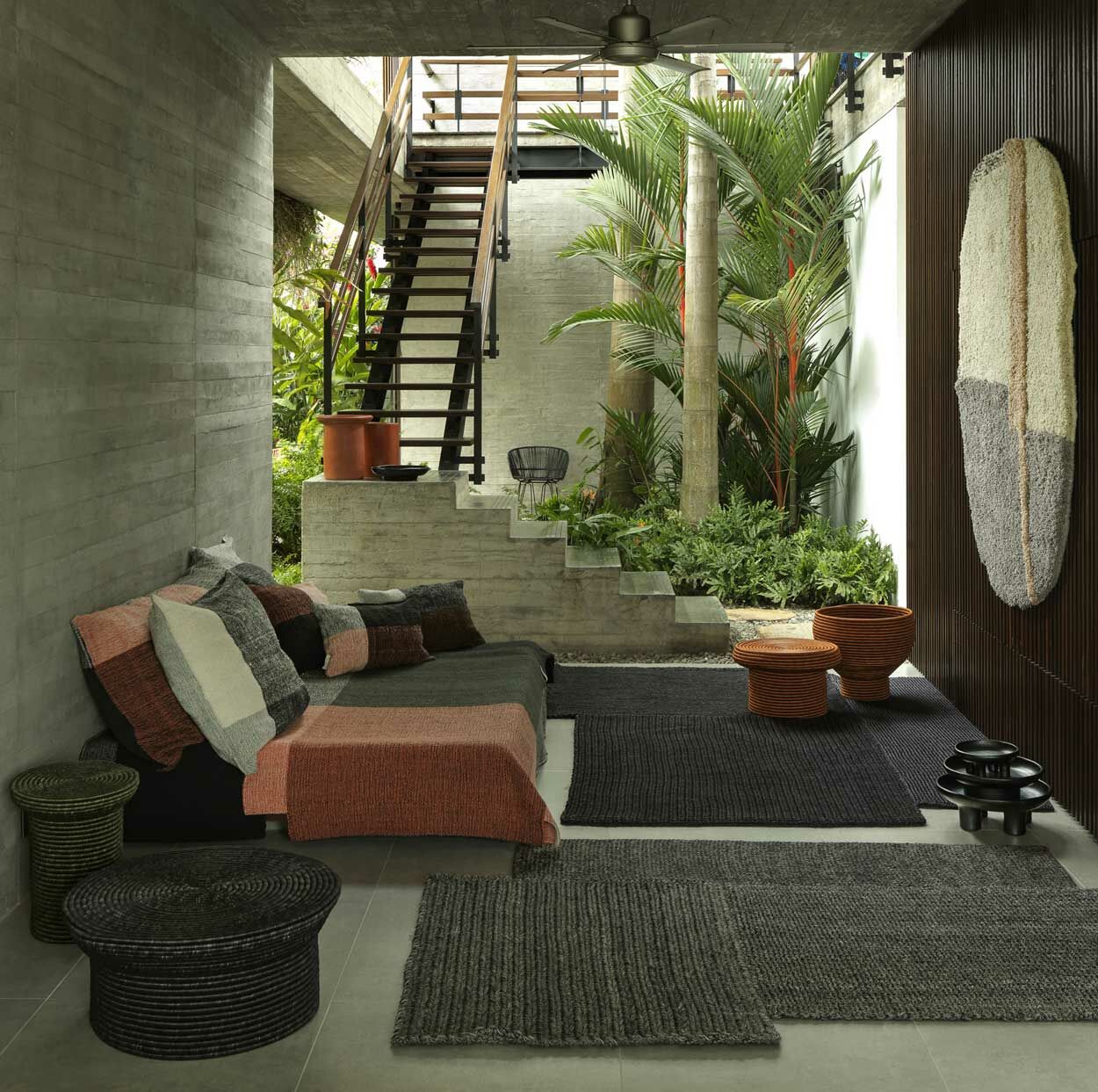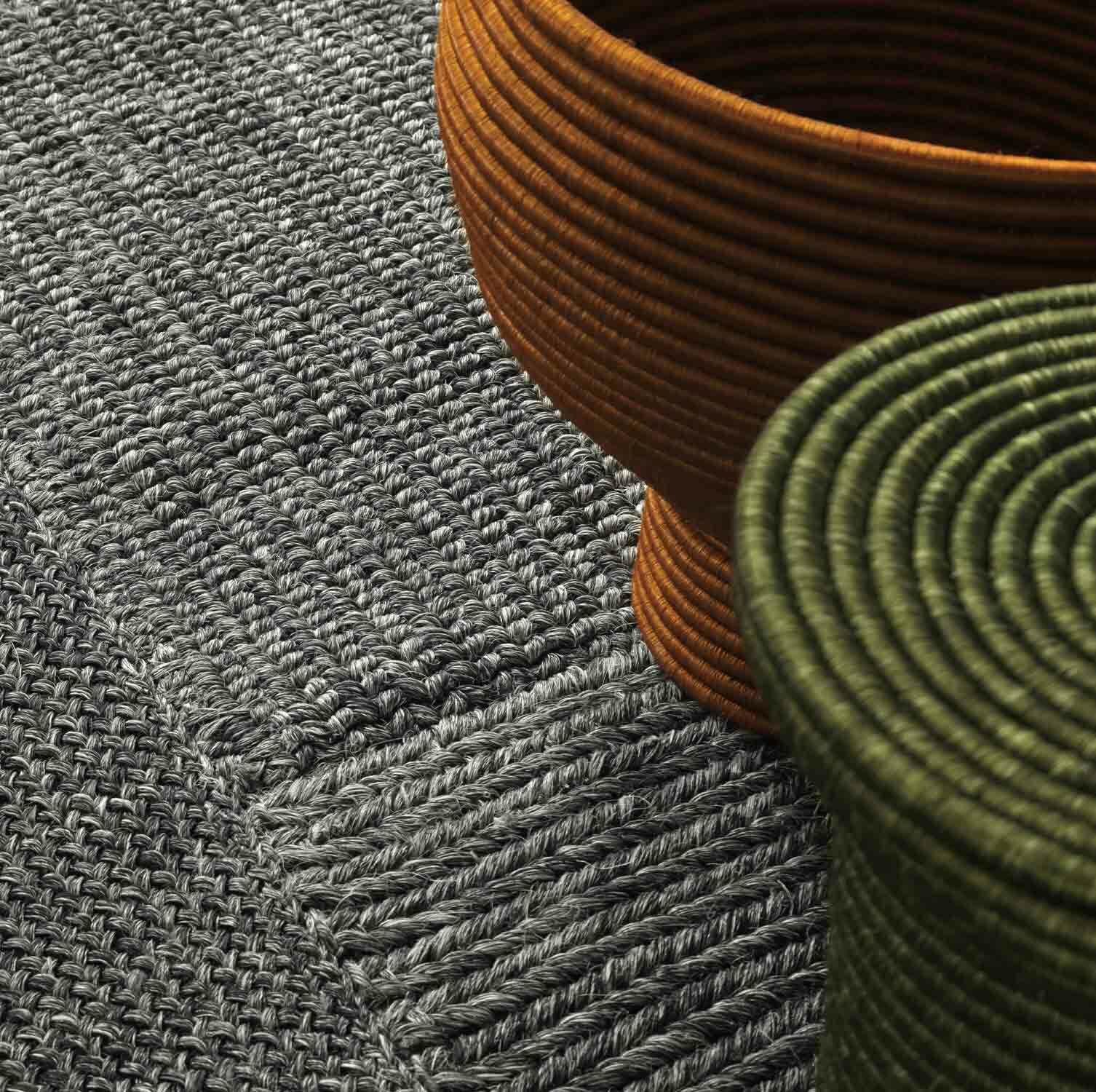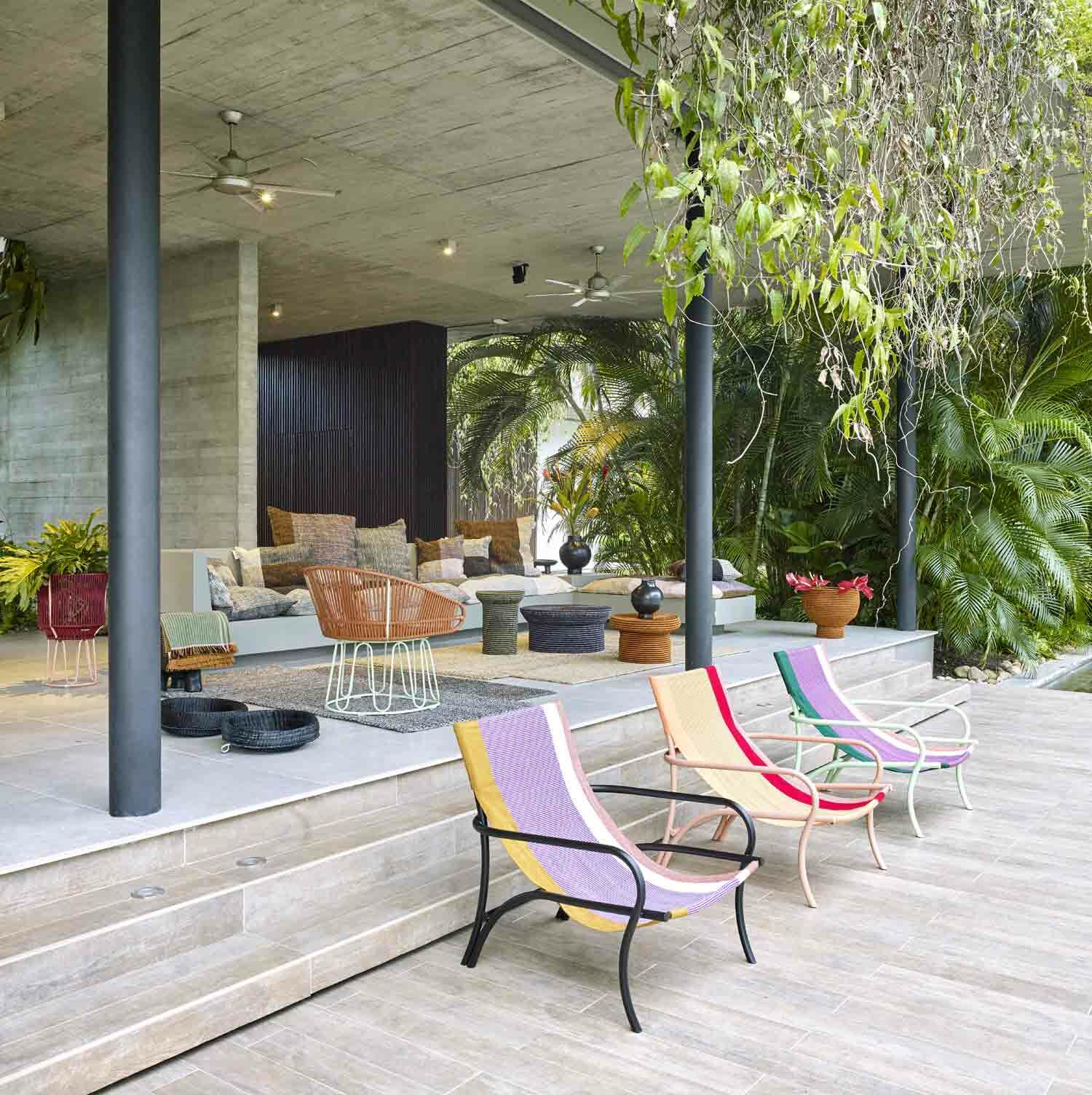 5 available for Quickship
Product number:
00ALAC4-3
Height: 450 mm
Diameter: 450 mm

Material
100% Fique fibres from Furcraea leaves
The La Che Basket is designed by Sebastian Herkner and is part of the La Che series of woven side tables and trays. "They are great for storing magazines or blankets or you can use them to carry things'', says the designer. "Who knows, maybe they also become the favourite spot of a pet?\"
The baskets are made in small workshops in the Boyacá region, which is situated 2,400 metres above sea level in the Colombian Andes. This area has a long tradition of working with fibres made from the leaves of the fique plant. These fibres are wound by hand and a robust part of the fique plant is used as a frame. The dyes used have mostly natural ingredients, such as nuts, roots and bark from trees, all native to the region. The production process is very labour-intense and requires a great deal of skill: It takes several weeks to produce one La Che basket. At times, two artesanos work on the same piece simultaneously. It is only possible to produce a few products each month due to the amount of work required. Even in Colombia, this traditional handcrafting technique has become a rare skill, making La Che an exclusive design collection
German designer Sebastian Herkner is a long-term collaborator of ames and has visited Colombia multiple times to experience the country's cities, nature and people first hand. He also visited many of the ateliers that ames has partnered with to learn about the unique traditional crafts of Colombia's regions. A sought-after contemporary designer and recipient of many industry awards, he has worked with many international design brands, creating intriguing pieces that showcase his intuition for interesting material, colour and texture combinations