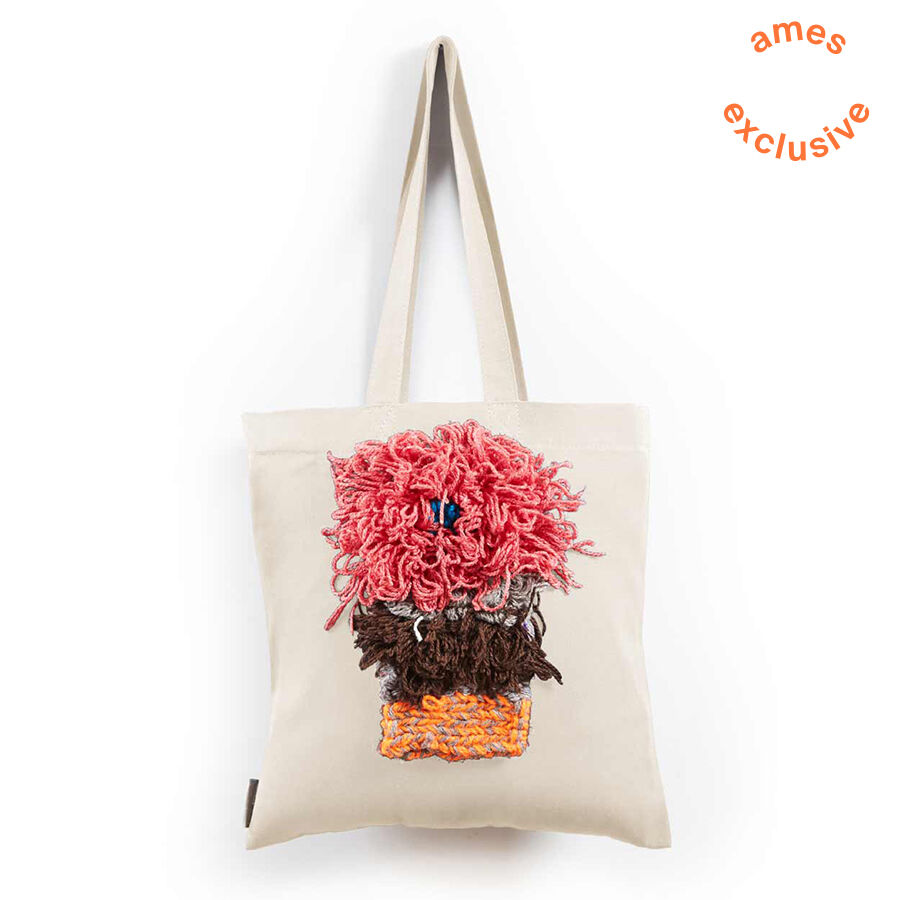 Width: 380 mm
Height: 380 mm

Material
100% cotton
Care instructions
Gentle wash with similar colours
The Mochila Bag is a joyful accessory to brighten up your day – and part of ames' commitment to reduce waste. The cotton canvas is available in four colours. The proceeds of each bag go to a project supporting women and children in Colombia.
Our craftspeople use leftover wool to knot, stitch and crochet the tote's fluffy, colourful decorations. As a result, the design and colour combinations of each bag are different and truly unique. It takes two days to prepare the materials and two more days to make every single bag.
German designer Sebastian Herkner is a long-term collaborator of ames and has visited Colombia multiple times to experience the country's cities, nature and people first hand. He also visited many of the ateliers that ames has partnered with to learn about the unique traditional crafts of Colombia's regions. A sought-after contemporary designer and recipient of many industry awards, he has worked with many international design brands, creating intriguing pieces that showcase his intuition for interesting material, colour and texture combinations.